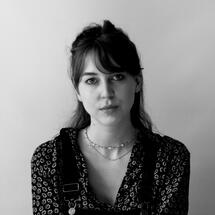 1. Hi Jovana, thank you for sharing your experience with Impact Hub so far. We know that after the summer comes a stormy period with many events. What can we expect in the coming months and what kind of services do you provide?
Hello, that's right, the autumn months are active in terms of events in the space. We have everything, from smaller internal gatherings and organizing our Western Balkan Demo Day on September 7 and Western Balkan ClimAccelerator 2023, to a large number of external events. Thematically, these are, among others, gaming gatherings (SGA - Playing Narratives), cleantech, green politics, inclusivity and human rights, rural development. A large number of events are open, so you can always find the invitation and information on the networks and you are always welcome to join.
The bottom line is that the place is such that people feel comfortable and productive. The space offers the possibility for different settings, it is pleasant, we have larger and smaller rooms, the atmosphere is quite relaxed and of course, our favorite thing is when the same people come back through various projects to work with us and when new ones come based on their recommendation.
2. Who do you work with when it comes to suppliers? Are there criteria you adhere to?
It is ideal when it comes together with local people, quality products and when they take care of the environment in the production and distribution process.
We avoid single-use plastic, we like healthy homemade juices, we really like good coffee, good wine - Komuna and Yotta wineries, we hire local craft breweries for events. We work on recycling and try to reduce printing to a minimum. We hold certain values and present them to new members. We take our own food containers to a local traditional food kitchen for takeout. We clean our yard first.
3. Does the end of the event end the cooperation or is it actually just the beginning?
Most often, with interesting clients, when our values coincide, we continue working through different forms. We have returnees, many become part of the community in one way or another through partnerships, work from space, work on programs. We love it when it comes to making connections within the community, and the product is various projects, new businesses, and connections with organizations.
4. In addition to corporate events, various others are also held. What are they?
Various, indeed. These are fairs, hachatons, workshops, festivals, conferences, recordings, podcasts, hybrid events.
5. Can you share with us an event that is one of the most impressive for you?
Of course. The first thing I remember are the dear people from UNHCR. For two years in a row, they worked on a very good project - the workshop In their shoes at our place. Events like this are an excuse to come to work on Saturday, on your own. It's satisfying to be part of a good story. It's ideal when the theme is great, the organization is great, the atmosphere is crazy and the people are wonderful.
#IG Impact Hub
#LinkedIN Impact Hub