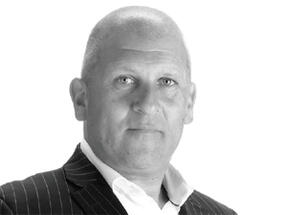 How to rent out a luxury apartment in Great Britain, and how to do that in Serbia? Which properties in London are interesting to Serbian investors? Where is a rare jewel of the Belgrade real estate market situated? We`ve posed all these questions to Neil Sloam, CEO of Brian Lack & Company from Great Britain, which has been successfully operating in the British market for more than fifty years and came to Serbia two years ago.
- Through our previous tradition of doing business in the UK market, we have primarily chosen to focus on central locations in London with the aim of offering our exclusive clients top-quality service in the field of residential and commercial property sales and lease as well as property management. Brian Lack and Company has always been an agency that offers more. We`ve constantly been trying to listen with great attention to our clients` wishes and adopt to their needs, which has resulted in a large number of satisfied clients and after decades of successful operations, I can say that this is really our greatest satisfaction - Sloam says at the beginning of the interview with eKapija.
eKapija: How did you come to the idea to open an office in Belgrade?
- Although Belgrade may not be as prestigious as London in global terms, it is definitely prestigious on a regional level. Throughout the history of our business, it often happened that the success and implementation of many projects in Great Britain had something to do with Serbia. Our office in St. John's Wood first entered into cooperation with the Serbs who wanted to invest in the UK market and then, as a consequence of the growth of interest that led to a greater volume of investment, their interest has expanded to include Knightsbridge as well. Recommendations from these people from this region encouraged us to open an office in Belgrade. We are of the opinion that Belgrade is a city of great opportunities and that it represents an attractive destination for foreign investment. Our company is definitely aware of all the problems that exist here as in any other country with a turbulent past, but considering a high educational level of citizens, affordable manpower and friendly people in general, Serbia has a great potential.
eKapija: You are focused on the luxury real estate market. What was the situation in this sector when you first came to Serbia?
- To be frank, I must admit that I was pleasantly surprised with the housing concept and interior and exterior solutions in many luxury residential facilities in Belgrade. In that regard, Belgrade definitely keeps up with metropolises worldwide.
eKapija: What experience are you bringing to Belgrade? Are there any novelties you plan on using to contribute to the supply in the real estate market in Serbia?
- Serbia`s real estate market is much different from the market in Great Britain. However, given our long-time experience in this business and, primarily, professional approach and work, it is my pleasure to bring a brand new business concept to your country and apply the models that are proven effective.
eKapija: What business results have you achieved in Belgrade so far?
- In this short time since BL&CO entered the market of Serbia, I can say that our results are enviable. We`ve implemented several large projects, the most important of which is certainly a luxury residential building with four separate apartments in Generala Nikodija Stefanovica Street at Dedinje. This is a really rare jewel in the current supply of apartments for the most demanding tenants in Serbia. The author of this entire project, from preliminary sketches to complete interior solutions, is Elena Karaman Karic, the founder and chief designer of the Lorca Design company that offers only turnkey solutions. The future tenants of these apartments will feel like they are in a six-star hotel when they see that every little detail, from towels and bed linens made of Egyptian cotton to Parrott speakers signed by Philip Stark, is perfect.
We are also happy to say that our cooperation with a number of embassies, foreign and local companies is excellent. Also, we are very satisfied with the fact that buyers in Serbia recognize our intentions and that foreign buyers consider us to be a reliable company that will provide them at any time with the right information, quality service and, primarily, security.
eKapija: What can you tell us about the current prices of luxury real estates in Belgrade?
- The prices of luxury real estates in Serbia were relatively stable in the previous period, considering the whole situation and crisis in the global market. We are witnesses to the fact that the location is of crucial importance in Belgrade and that it dictates the price of properties more than anything else. The price per square meter is still the highest in the Belgrade boroughs of Stari Grad, Savski Venac, Vracar.
eKapija: Aside from investing in Serbia, you also offer Serbian investors to invest in properties in Great Britain. What are the ideas for Serbian investors that you are going to present next week at the BelRe expo in Belgrade?
- The primary idea of our company is to connect Serbia's market with the market of Great Britain as well as Russia, where we have recently opened another office of ours. Although the current situation all around the world is bad, the prices of properties in downtown London are constantly on a rise due to a large volume of foreign investment, since they represent one of the safe investment opportunities. This is, of course, a favorable trend for all Serbs who want to invest with minimum risk. We are able to connect interested investors with a team of experienced experts, local as well as private banks worldwide that are capable of financing projects abroad, connecting with offshore companies, and appropriate counseling.
eKapija: When it comes to investments in Great Britain, what is the reaction of companies in Serbia? What are the most interesting properties to Serbs?
- We were received with great enthusiasm in Serbia, although our decision to open an office in Belgrade at this moment has come as a surprise to many, considering current circumstances and situation in the world. Learning from our experience, we've realized that real estate is always a good investment, especially when it comes to low-risk investment, so clients are often more willing to invest in properties than to keep their money in a bank. Our investors are primarily interested in properties that can bring revenues in the long run.
eKapija: It has been speculated that the prices of apartments in Belgrade will go up in the spring. What are your forecasts?
- The current economic crisis has succeeded in preparing various surprises for us, which has naturally reflected in the real estate market as well. I believe that it won't be long until Serbia enters the EU. As the history shows us, what usually follows is an increase in the prices of both commercial and residential properties. The times are difficult for everybody, and there is no doubt that the year 2013 will be hard. If you have funds, we believe this is the best moment to invest as prices in Serbia are now on a mild downward trend, which will certainly change soon.
Suzana Obradovic
Source: eKapija