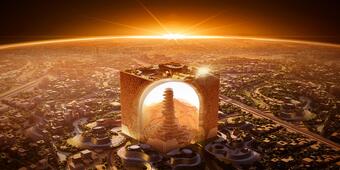 As stated in the press release, the new project called Murabba is the embodiment of the concept of sustainability. It features green spaces, pedestrian and bicycle paths that will improve the quality of life by promoting healthy, active lifestyles and activities in the community. It will also have a museum, a university, a multipurpose theater and more than 80 entertainment and cultural venues.
The project will be located on an area of 19 square kilometers, in order to serve hundreds of thousands of residents.
It will offer more than 25 million m2 of floor space, with more than 104,000 residential units, 9,000 hotel rooms and more than 980,000 m2 of retail space, as well as 1.4 million m2 of business space, 620,000 m2 of leisure space and 1.8 million m2 of dedicated space. facilities intended for the community.
The new Murabba project will offer a unique lifestyle and entertainment experience within a 15-minute walk, with its own internal transportation system. It will be located approximately 20 minutes drive from the airport.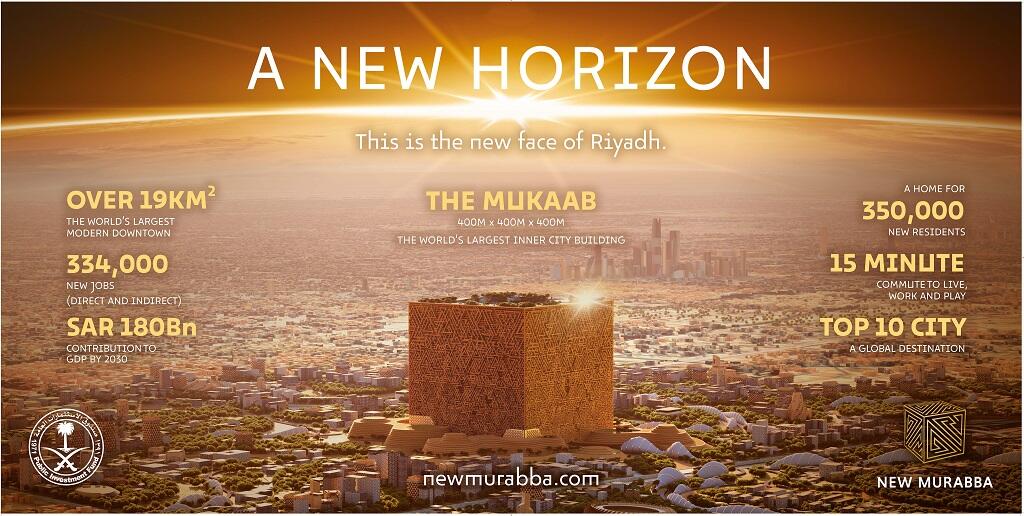 NMDC will also build Mukaab, an iconic landmark that has the latest innovative technologies. The Mukaab design is the first of its kind in the world and will be one of the largest built structures in the world, measuring 400x400x400 meters.
Mukaab will be the first global destination in the world to offer an experience created by digital and virtual technology with the latest holography.
It will include a tower and structure containing two million square meters of space, which will be dedicated to high-end hospitality with a variety of retail establishments, cultural and tourist attractions, along with residential and hotel units, commercial spaces and recreational facilities.
The project should be completed in 2030.
Source: eKapija