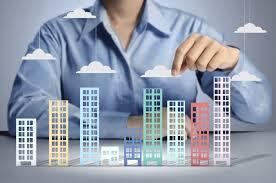 Serbia ranked a high tenth in Europe, and fourteenth in the world when it comes to property security shows the "Global Index of Property Security over Real Estate" according to the new Prindex list for 2020.
The research is the result of the work of the Global Land Alliance and the Overseas Development Institute with the support of the UK Government's Department for International Development and the Omidyar network of experts.
The results of the research show that as many as 97% of real estate owners in Serbia feel confident that they will not lose their real estate against their will, and the security of real estate ownership is a cornerstone of economic and social development. After the implemented reforms and digitalization of the cadastre, the level of transparency and reliability of information on real estate ownership has been raised, and that is the most important reason why real estate owners in Serbia feel safe.
Such a high level of confidence in the security of ownership is the result of the reforms implemented by the Republic Geodetic Authority with the support of the World Bank through the project "Improvement of Land Administration". Serbia's high position on the Prindex list, ahead of large economies such as Germany, France, Great Britain, Russia and the United States, opens the door wide for safe real estate investment in Serbia.
A particularly significant result of the research is that women in Serbia feel almost as secure in their property as men, which indicates that the measures implemented by the Republic Geodetic Authority to improve gender equality have also had an effect.
It should be reminded that, recently, the Republic of Serbia received the recognition of the United Nations Food and Agriculture Organization for its leading position in the region of the Western Balkans in gender equality in the field of land ownership.
Serbia was also among the top 10 countries for the implementation of the Integrated Framework for Geospatial Data Management, which earned it the recognition of the United Nations.
The Prindex research additionally shows that in the coming period, it will be necessary to regulate the area of ​​real estate renting more precisely, because people who rent real estate feel insecure.
The latest, as well as all previous recognitions and awards, are only a confirmation of the successful implementation of reforms and realization of the extraordinary results of the Republic Geodetic Authority, despite the negative campaign led by certain interest groups. Through its activities, the RGA has classified Serbia as a highly desirable country for investment, and enabled citizens to efficiently and reliably provide services in the field of property ownership.
Source: novosti.rs