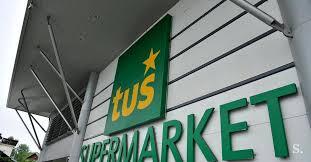 In a few days, according to Finance, another agreement on financial restructuring of loans in the commercial and real estate group Tuš will be legally approved.
There are two financial restructuring agreements - for Tuš Nepremičnine, which owns the real estate trader, and Engrotuš, a trading company.
In Tuš Nepremičnine, Alfi will cash in most of the insurance and become the owner of about half of the real estate, mostly commercial, and part of the land, also in Serbia. According to the finances, the conversion is also decided by the Anacap fund, which also recently applied for the purchase of most of the claims, but it did not succeed, while two creditors, Sparkasse bank and BAMC, rejected this option. They will have to wait five years for the maximum repayment of receivables. Tuš nekretnine owes a total of around 150 million euros. In Engrotuš, Alfi will convert receivables into capital and become 80% owner of the company; Tuš Holding, owned by Mirko Tuš, will remain the owner of 20% of the company. This will show Engrotuš positive for the first time
n capital after 2014, the paper states. When the changes are entered in the register, which is expected next month, Alfi will finally take over the management of Engrotus.
An advisory body will also be appointed to have a similar role as the supervisory board, Alpha will appoint four of the five members, one will remain in the Shower family. The management, which includes, in addition to Jure Kapetan, Andraž and Tanja Tuš, will have to seek approval for most jobs, some of which will have a limit of 50,000 euros.
Source: seebiz.eu
Last year, the founder of the Tuš group, Mirko Tuš, handed over his position in the company's management to his son Andraž after a severe spinal injury. At the end of the year, the procedure of preventive restructuring of Tuš Holding and the companies Engrotuš and Tuš nepremičnine began. Tuš Holding is the controlling company of Tuš Group and the sole shareholder of Engrotuš. The main activity of Tuša is trade, which is complemented by entertainment, recreation, catering and real estate.