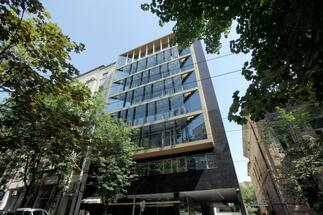 " This investment is a very important moment in the development of our company. It is a reflection of our stability, strength and at the same time a major step forward in investment policy, because we are investing in the future. We follow modern trends, we want to diversify our investment portfolio and therefore invest in real estate. Although this is a direct investment of Wiener Städtische Insurance, the purchase of a building is another reflection of the trust of our parent company Vienna Insurance Group in Serbia and evidence of long-term commitment to this market, "said Zoran Blagojevic , chairman of the Wiener Städtische Insurance Executive Board.
The business building "Anex" is located in Resavska Street No. 23, in Belgrade and according to experts' estimates, is one of the most beautiful and modern business buildings in Serbia. It covers more than 5,000 square meters and is located in the center of the capital, one of the most attractive business areas in Belgrade.
Wiener Städtische osiguranje's head office remains in the VIG Plaza building, in Trešnjin Flower 1 street in New Belgrade. In the new business building, the company plans to continue renting space to tenants in accordance with investment policy and best business practices in the market.
Established as a greenfield investment by the Vienna Insurance Group (VIG), Wiener Städtische Insurance has been operating in Serbia since 2003. It has more than 1,200 employees in over 40 branches across the country.