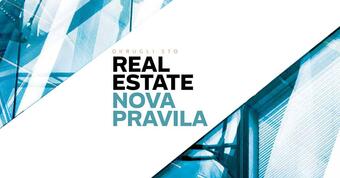 Ukoliko pogledamo primer Danske, vlasti u ovoj zemlji su već sedamdesetih godina prošlog veka počele sa planiranjem kako će se postepeno povećavati energetska efikasnost u izgradnji.
"Jedan objekat u Danskoj danas troši 30% manje energije za grejanje, hlađenje, pripremu tople vode, rasvetu i ventilaciju, nego što je u Srbiji to standard samo za grejanje. Plan je da se do 2030. te cifre dodatno smanje tako da objekti budu skoro pasivni, odnosno da ne troše više energije nego što je objekat sam proizveo ili stavio u sistem. Edukacijom tržišta pravi se sinergija na način koji će ljudima omogućiti da efikasno stanuju, da njihovi računi budu što manji, ali se na isti način sprovodi i politika države koja ima za cilj da do 2050. godine u potpunosti prestane da koristi fosilna goriva", istakao je Nenad Mitošević, trgovinski savetnik pri Ambasadi Kraljevine Danske, napominjući da je Kopenhagen jedan od prvih gradova koji je postavio cilj da do 2030. postane CO2 neutralna prestonica u svetu.
Ako pak govorimo o kvalitetu gradnje u smislu energetske efikasnosti u rezidencijalnim objektima, i samoj zelenoj gradnji u Srbiji, kupci nisu dovoljno upoznati sa prednostima i uštedama koje im energetski efikasni objekti mogu doneti, naglašava Vladimir Šojić, direktor prodaje i marketinga kompanije Galens Invest. "Jako je bitna edukacija stanovništva, koju u ovom trenutku rade sami developeri, objašnjavajući potencijalnim kupcima šta znače energetski razredi, primena određenih materijala. Mnogi investitori i odustaju od primene ovih principa kvalitetne gradnje, jer im predstavlja problem da argumentuju nešto višu cenu kvadrata od prosečne tržišne."
Održivost je faktor koji je veoma prepoznatljiv u Danskoj, dok je u Srbiji tek u povoju, istakla je Dragana Korica, izvršni direktor Saveta zelene gradnje Srbije. "U okviru komercijalnog sektora počinje da se prepoznaje zelena gradnja u Srbiji, dok je ona u rezidencijalnom sektoru još uvek u zatišju, ako izuzmemo energetsku efikasnost kao parametar."
Pored lokacije i najpovoljnije cene, kupci stanova sve više obraćaju pažnju i na brojne dodatne elemente kao što su kvalitet završnih radova, materijali koji se ugrađuju, orijentacija stanova. Među najbitnijim činiocima koji će opredeliti potencijalnog kupca na kupovinu stana jeste dodatni sadržaj koji im pruža određeni koncept života, na šta ukazuje i sve veći broj kondominijuma koji se gradi u Beogradu, istakao je Vladimir Popović, izvršni direktor kompanije West Properties.
Arhitekta Danilo Dangubić ističe da su se u Srbiji stanovi više od 50 godina "dobijali" te da je koncept kupovine i tržišta relativno nov i da tek sada dostiže punu afirmaciju. "Ljudi su sve više informisani o kvalitetima i performansama koje arhitektura pruža i na pozitivan način zahtevniji kada je njihov budući životni prostor u pitanju. Tako da se ne bi složio da se radi o promeni profila koisnika već da svaki korisnik predstavlja jedinstven profil, a upravo ta raznolikost korisnika za koje projektujemo je potencijal da kreiramo inspirativne i inovativne prostore i objekte."
Na činjenicu koliko je digitalizacija i promena načina i stila života uticala na sve oblasti biznisa, pa i sektora nekretnina ukazala je i Zorana Ždrale Burlić, generalni direktor kompanije Delta Real Estate. "Danas šoping-molovi treba da pruže posetiocima mnogo više sadržaja, predstavljaju prostor za druženje, šetnju i zabavu, a ne samo za šoping. Formirao se i novi termin "retailtainment" i posetiocima je neophodno pružiti doživljaj. Poslovni prostor takođe mora da omogući zaposlenima i oblast u kojoj mogu da se opuste i zabave, a ne samo da rade", ističe Zorana Ždrale Burlić.
Kao jedan od izazova daljeg razvoja građevinskih projekata u Srbiji ističe se i sama izgradnja jer dolaskom na naše tržište strane kompanije donose i nove zahteve po pitanju energetske efikasnosti, pa i zelene gradnje. "Izazov je dostupnost materijala za ovakav tip gradnje, a dodatno ovakav tip gradnje zahteva i jake inženjerske timove. Jedan od primera uspešno realizovanih projekata ove vrste koje smo izveli i to u rekordnom roku od devet meseci je Grundfos objekat u Inđiji", istakao je Ognjen Kisin, izvršni direktor Konstruktor Grupe.
Dugoročno planiranje i istrajnost u realizaciji ciljeva, bez obzira na promene kursa administrativne, birokratske i političke prirode, od presudnog su značaja za ispunjenje ciljeva koje je Danska postavila, istakao je Petar Stojanović, direktor kompanije CityPlanners, ističući da bi Srbija u domenu planiranja trebalo da se vodi istim principima kao i Danska. "Eksponencijalni rast populacije Beograda i teritorijalnog širenja grada ne prati postojeća infrastruktura. Moramo da prepoznamo kriterijume i principe na osnovu koju želimo da usvojimo koncepciju razvoja", naveo je Stojanović, ukazujući na ternutne trendove urbanog razvoja.
Srbija je zabeležila ekonomski rast od 4,9% zahvaljujući porastu u građevinskom sektoru od 26%, navela je Katarina Predić, partner u kompaniji Eurofast Global, i naglasila da je za dalji napredak građevinske industrije neophodno donošenje nacionalne strategije za građevinsku industriju, kao i uspostavljanje agencije za održivi razvoj i građevinarstvo.
Sanja Kočović, direktor odeljenja za finansijske institucije i usluge u KPMG-u, globalnoj mreži profesionalnih firmi koje pružaju usluge revizije i poreskog i finansijskog savetovanja, predstavila je najnovije rezultate devete po redu KPMG publikacije Property Landing Barometar. Ključni parametar u rastu i razvoju finansiranja nekretnina u Evropi je makroekonomsko okruženje, a istraživanje pokazuje da se nalazimo u fazi stabilnog rasta.
U okviru okruglog stola kompanija Termonet predstavila je Kamstrup, dansku kompaniju koja je svetski u proizvodnji merila toplotne energije, merila električne energije i vode.
Buildcon je predstavio softversko rešenje za upravljanje građevinskim projektima koje rešava neke od ključnih problema kao što su kašnjenje i veliki neplanirani troškovi.
Kompanija hiCad predstavila je više informacija o Building Information Modeling tehnologiji baziranoj na ARCHICAD, OPEN BIM konceptu i o životu zgrade u BIM-u.
U okviru okruglog stola "REAL ESTATE – NOVA PRAVILA" koji je za temu imao trendove u realizaciji građevinskih projekata, izneta je uporedna analiza tržišta nekretnina u Srbiji i Danskoj, koje takođe beleži visok nivo investicija i rekordne rezultate u okviru real estate sektora, kao i pokazateljibudućeg razvoja domaćeg tržišta.
Institucionalnu podršku događaju pružile su Ambasada Kraljevine Danske i Savet zelene gradnje Srbije.
Medijski pokrovitelj događaja: Real Estate magazin
Medijska podrška: kancelarijainfo.rs; greenbuildinginfo.rs; Online Real Assets
FOTO: Vidoje Manojlović
(izvor: RE Magazine)