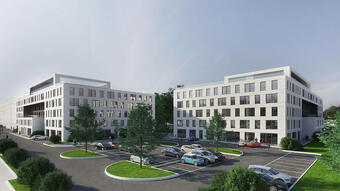 This business complex, which is emerging on the site of the famous Zmaj factory, will consist of an eastern and a western wing: AFI CITY ZMAJ East and AFI CITY ZMAJ West. At the very entrance to Belgrade, practically on the highway, 13 minutes from the airport and approximately the same time from the city center, a complex of 180,000 square meters will be erected. It is planned to be built in phases, and each phase will have 90,000 square meters. This construction flow and the concept of the project itself, with certain conceptual additions, relies on the unique success of the Airport City Belgrade business park, which the same investor has been successfully developing for more than 15 years.
As the latest project, AFI City Zmaj will bring a new concept that is different from other projects. It aims to fulfill the needs we have identified in the real estate market, while adhering to the successful methodology and applied knowledge that have ensured the great success of all previous projects. In terms of architecture, the buildings in AFI City Zmaj will be modern, highly sustainable and efficient, built in accordance with modern sustainability trends, which is one of the most important expectations of our target group of clients. The favorable location at the very entrance to the city ensures excellent access, while the huge area offers the possibility of developing a series of buildings that require a large area and plenty of parking space. The project will once again be entrusted to local companies with whom we have successfully cooperated for years. Of course, all this in cooperation with the superior knowledge of our parent company and the vast experience of our engineers and architects, who are always ready to apply their expertise.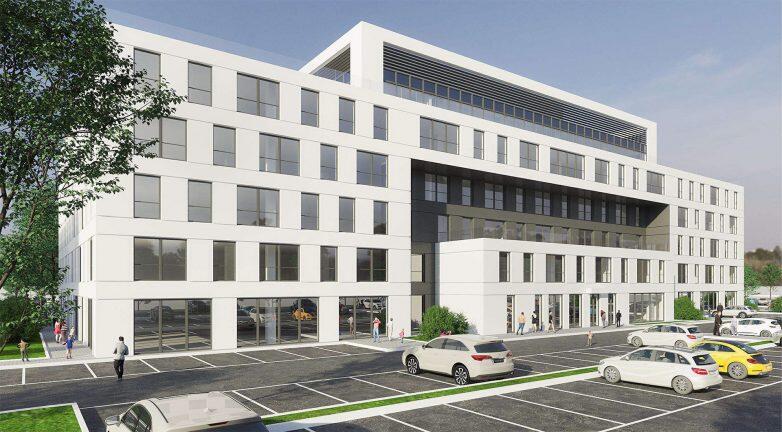 In terms of the concept of the space itself, AFI City Zmaj will be highly adaptable to the expected future changes in terms of modern business space, as well as the needs of young, highly efficient international and domestic companies that always strive to be one step ahead. We are used to providing our clients with maximum flexibility and an adaptable space that is in line with their specifics. Such a concept has resulted in the highest occupancy rate and exceptional client loyalty, which can be seen in the largest number of companies that have stayed with us for years and develop their business within our business park. An example can be those who have been at Airport City Belgrade since the first day - this shows that we know how to create that special atmosphere that guarantees success.
The construction of the first phase of AFI CITY Zmaja (which includes two buildings with a total area of 30,000 square meters) is nearing completion and the first tenants are expected already in the spring of 2023.
Source: Blic.rs, Gradnja.rs