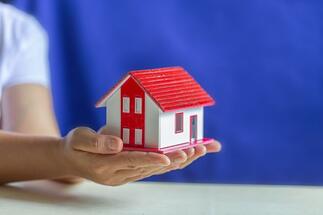 For years, small (smaller) apartments have been the most popular on the domestic market, but by that we generally mean those whose square footage exceeds 25 m2, so it goes up to some 40 or 45 square meters.
However, what about those properties under 20 square meters?
There are not so few of them in Serbia, above all, in our capital. On average, they have 15 to 18 m2, although there are also housing units of only 9 square meters, and they are so squat, in a good location, that they can be charged.
We know that the Japanese and Chinese are used to living in huge buildings, with a lot of cramped apartments, but that was almost never a trend in our country. As Belgrade began to expand, with more and more investment by private construction / architectural firms, so did the mini-apartment boom.
Interiors "can't wait" for small squares, because they are a challenge for them. How to "pack" a room, kitchen, bathroom in 10 or 15 square meters, as three basic rooms in an apartment? Regardless of the price and decoration, the question arises whether such small apartments are claustrophobic?
Somewhere, life is in a small, cramped apartment and a matter of culture, like, say, in Asia. A few years ago, a girl described her life in a Tokyo apartment of only 8 square meters. In the video you can see in detail what it looks like:
- I just wanted to be in Japan and I found a way to achieve that - she says and adds: "Apartments in Japan are generally very small, but mine in particular. When I spread my arms, I literally touch both walls that are opposite each other."
Good organization is key, and she even manages to practice in her 8-square-meter apartment. However, the fact is that you need a lot of spirit and motivation to get along and organize well in this living space.
Those who are accustomed to the space, would find it difficult to cope in such a small apartment. What is not necessary, but definitely missing, are additional rooms, pantry (storage), terrace, maybe a smaller toilet, next to the bathroom. This is how larger apartments and duplexes were mostly conceived, but they are still much harder to sell today.
If the apartment is already small, what must be the advantage?
Location, in the first place. Orderliness, as the second item. You will notice that such small apartments in Belgrade are mostly found in the very center, and that is not a coincidence. The added value of the apartment, of 10 or 15 m2, must be something else - that will attract and retain the tenant.
Such apartments are mostly rented, and are suitable for singles, students or employees who are active all day, and need a place to "sleep". So, the position of the apartments is important: they are mostly located in the very center of the city or a slightly wider part, close to shops, schools, colleges, markets, Knez Mihajlova Street, cafes, restaurants, pharmacies, hospitals.
One apartment around the People's Front is currently for rent for 150 euros, and it has about 15 square meters. In addition, it has central heating, which people today increasingly avoid due to fixed bills throughout the year. The ad also states that the apartment has a pull-out bed, a kitchen and a bathroom.
At the same price, also with additional costs for utilities, you can find a three times bigger apartment on the outskirts of the city. On the other hand, a unit of 9 or 19 m2 is worth little if it is on the outskirts and hardly pays off for the apartment owner. In addition, the absence of city facilities is what repels customers.
You can buy a 15-square-meter apartment for as little as 10,000 euros, at a certain location, but how much does it pay off? An apartment in Lyon of 12 square meters, costs about 15,000 euros. Lately, there are a lot of apartments that have only 11 m2, and they are for sale: from Kaludjerica to the center of Belgrade.
Source: biznis.telegraf.rs