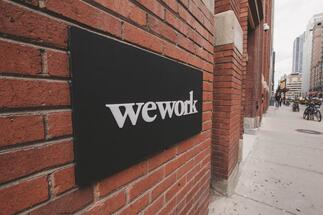 Serbia Prime Minister Ana Brnabic invited the company WeWork to expand its operations to Serbia on October 29. The company is a leader in the provision of coworking space for companies and individuals, the Government of Serbia announced.

WeWork has offices in 32 countries, including cities like New York, Tel Aviv, Bangkok, Beijing and others. As the press release says, Brnabic met with Wybo Wijnbergen, the company's general manager, at the "Digital, Life, Design" salon in Belgrade and presented the measures the Government of Serbia had taken to support the development of an innovation and startup ecosystem, such as introducing programming to primary schools, building innovation infrastructure and initiating a new tax policy for the further growth of digital and creative industries.

Wijnbergen praised the government's active policy of supporting the startup ecosystem and said that Belgrade had the potential for being a future WeWork location.

The meeting was also attended by Zoja Kukic, a co-founder of the StartIT hub network, and Ivan Brkljac, the founder and the general manager of the first coworking space for digital nomads in the region, Mokrin Haus, the press release adds.

Wijnbergen came to Belgrade as a presenter and a guest of the DLD salon, one of the two most innovative conferences in Europe, which is being held for the first time in Belgrade, at the National Museum, at the invitation of Prime Minister Brnabic.
(source: ekapija)