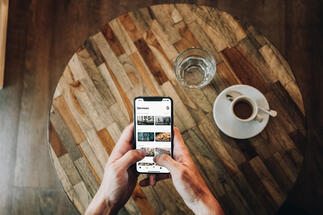 Take London for example. Flexible working locations have grown enormously by 42% last year alone. Over a hundred new business centers came into being. This is just the tip of the iceberg. Moscow is poised to launch fifteen major co-working projects in 2019 encompassing 46,000 m2 of new flexible space.
In CEE, the demand for modern office spaces is strong also. The high demand also drives a strong development activity, with around six million sqm set to be completed in the next three years, raising the region's modernoffice stock to 21.1 million sqm. This amounts to an annual growth rate of almost 9%, therefore retaining tenants might become a challenge in the near future and landlords should focus tenant 'satisfaction.
The key to success is to build relationships with your tenants and this is where technology comes in handy to ensure a consumer-centric digital experience. Larger to small companies can benefit from future-proofing their buildings. Meanwhile, flexible space is the buzz word and the heart of the matter. Those who "get the picture" will prevail.
Apps Will Help engage the Customer
Innovation is changing the entire real estate reality. Much of it focuses on the tenant in case of office space or user expectations in the residential sphere. Apps have an important role to play and are widely used in marketing and promotion. Of course, they must engage and keep the user. If so, they are an invaluable tool for tenants and landlords.
Ideally, you want to centralized everything in one app from building services to the community experience. Open-platform technology allows users to do practically anything these days. Companies can become connected digitally across cities and countries. Plus, the young workforce relies on their smartphone all day long and they will represent over 60% of workforce by 2021.
In the real estate world, customer satisfaction and retention is the mission. Only in this way will revenues rise.