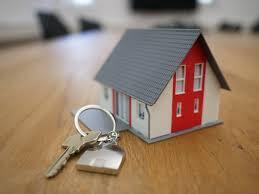 However, not everything is so black and fortunately there are options for those people who are simply not able to collect and give thousands of euros to participate.
Mortgage the apartment
It can be said that this is one of the most popular options when buying an apartment without participation. So, what you need to know is that there are two options here. You can mortgage the apartment you want to buy and you can mortgage another property. It's up to you now. If you are in a dilemma, we definitely advise you to ask your lawyer or seek the advice of a lawyer.
If you want to mortgage another property and thus justify yourself with the bank and simply provide the possibility for the bank to insure, then you should know that the property you want to mortgage must be more valuable than the apartment you plan to buy.
And that is worth at least 30%, reports Blic.
You can also mortgage the apartment you plan to buy. Then an appraiser will have to be hired to determine the price of the apartment. And when he determines the price of the apartment, it will also be the highest price, that is, the value that you can raise. Not more than that. If you are lucky, it can happen that the appraiser estimates a higher price of the apartment than the one reached in the agreement with the seller. This means you can get more credit as well.
To the apartment without participation with a loan in dinars
Certain banks offer such benefits that if you take a loan in dinars, you may be allowed not to pay a down payment. This is a double-edged sword and very few people opt for something like that.
The main drawback and challenge when it comes to these loans is that the repayment period is shorter, and therefore the installment is much longer. Think about whether you are ready to set aside more money for a monthly installment and whether you are ready to repay the loan in a very short time.
In fact, this is the biggest problem, because all those who want to avoid loans with participation, do so because they do not have enough funds, and thus it means that they most likely do not have enough funds for the war.
The Construction Directorate of Serbia can be your partner
One of the places where you can go when you want to buy an apartment without participation. Here, of course, there are other rules that you must follow. If you found an apartment that was built by the Construction Directorate and you just want to buy that apartment, then you have less problem.
You should know that the Construction Directorate can grant you as an buyer an interest-free loan in the amount of up to 20 percent of the value of the apartment. Of course, you need to be the buyer of the first property, because then you will be able to refund that amount from the VAT refund.
And that will be divided into two parts. You will be able to return the first part to them when you receive a refund, and for the second part you will have a repayment period of about ten years. And most importantly there will be no interest or any other hidden costs.
It is only important to be aware that you will pay two installments at one time. The first installment will refer to the repayment of this loan, and the second, of course, to the loan you took out at the bank.
Raise two credits
Probably most people think of this when they want to buy an apartment without participation. However, think twice. Well, to clarify first. Someone who doesn't have the money to participate will think about how to get that money, and then of course they will think about when to borrow it.
If there is no such option, he will probably consider raising a loan to recoup his participation. If you plan to do that, you need to take out a cash loan first.
Calculate how much your participation will be and raise that much. After that, take out a housing loan and you have solved the problem. But here you need to be careful.
Cash loans have a shorter repayment period, which means that the installment itself will be higher and that you will pay two installments for two loans in the next few years, so consider whether you can afford this financially. At the same time, the interest rates for both loans are not negligible, so keep that in mind.