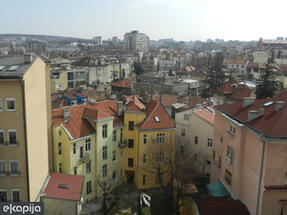 Real estate funds are a special kind of investment funds which invest major part of property in real estate and real estate project. Since there is no such a fund in Serbia as for now, UFAS has initiated creation of adequate regulatory terms for set up and business of real estate funds in our country.
- Serbia has the Law on investment funds and bylaw regulation recognizes real estate investment funds in a form of closed investment funds which invest more than 60% of property in real estate. Closed investment funds the Law on investment funds and bylaw regulation recognizes real estate investment funds in a form of closed investment funds which invest more than 60% of property in real estate. Closed investment fund is , when it come to legal form, a public- shareholder company whose shares can be traded with at the Belgrade stock exchange. Now in Serbia, there is no fund committed to real estate, registered in line with domestic regulation –Vladimir Draskovic from the Association of financial analysts of Serbia said at the beginning of presentation.
Draskovic mentions adequate tax policy, i.e. double taxation avoidance as the key moment for real estate funds development.
- As a closed fund which is a legal entity, a fund will be obliged to pay an income tax and then shareholders would again be taxed based on dividends paid which is less convenient compered to direct ownership of real estate which physical entities have. It is essential to enable to real estate funds cancellation of double taxation and define clear terms which should be fulfilled for that kind of convenience.
Draskovic pointed out that that kind of regulation exists in 50 countries and that it is implemented in the most successful way in America and Great Britain.
As a good example from this part of Europe, the model of investment funds in Bulgaria which have EUR 800 mil under their jurisdiction was presented at the meeting.
- Bulgaria started implementation of regulation in 2004. Majority of funds are classic real estate funds – focused on resting resorts, business premises, retail. However, there are funds focused on agricultural land. The major advantage of business in Bulgaria is the fact that a fund is freed from paying income tax on company profit and capital yields. In that country, shareholders as physical entities are taxed with 5% based on deductions on dividends and capital profit is not taxed – Draskovic explains.
As it was said at the meeting, real estate is a good option for investing for institutional investors, i.e. insurance companies and pension funds.
- Real estate funds could be buyers of property which is a collateral based on problematic placement of banking sector. Tax administration in Serbia can improve tax payment collection since it is a coming thing that tax is not paid or registered for real estate renting. SMEs could sign sale and lease back engagements with real estate funds and improve their liquidity – Draksovic mentioned some of the real estate funds roles in Serbia.
We asked a UFAS representative how real estate fund would affect current real estate market and what it would mean for real estate owners.
- The real estate market can only be positively affected. Liquidity and real estate market transparency will improve. On the one hand, there is a new player, a potential buyer, on the other hand, a buyer, an investor, announced profit information. The new player is always capable of offering a price in case an attractive investment appears. It is a question whether the price will be interesting enough for sellers but it is important there is someone who provides an offer - Vladimir Draskovic said for eKapiju.
As he said for our portal, at the beginning, this kind of fund should attract domestic investors and later on, foreign companies should become even bigger investors.
- Real estate fund is not going to make an immediate book at the market because it was developing in other countries for a few years too – Drakovic adds.
In 2008, in Serbia a real estate investment fund, Delta Real Estate, was set up but it did not last for long. Is the market today ready for the fund set up?
- The market is definitely ready because real estate in our country compared to the markets in the environment is not overrated. The real estate market offers attractive yields compared to the ones in other categories - Vladimir Draskovic explains.
Our collocutor says that different distinguished funds are developed in USA- for retail, agriculture or business space while this is not the case in Europe. When it comes to fields in our country, Draskovic estimates that funds may find logistic centers very interesting.
Source: eKapija.com