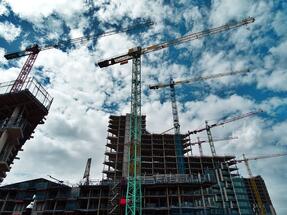 The construction boom that has unquestionably affected our country was only one factor that leaked media portal gradnja.rs to this business decision.
Here's what they say was their basic guiding idea in implementing this project.
The desire to help all those who are looking for a new property, but also to come up with a meeting with the construction architectural profession to find out more easily who and what and where in Serbia. This is why this year's Map, which is updated daily, is even more complete, more detailed and comprehensive.
The Site Map for the 2019 season has as many as 697 sites that are planned for this year or are under construction.
"On the new Site Map we have as many as 697 sites that are planned for this year or are under construction. Among them are residential and business buildings, public buildings, production facilities, educational and healthcare facilities, sports facilities, hotels, retail centers and shopping centers, airports ... "- says Drago Polic, editor of the site Site Map. The construction sites are therefore marked with different icons and colors in order to make it easier to see which category they belong to and whether they are under construction, planned, completed or suspended.
The map covers all construction sites in Serbia.
How to access Site Mapping
Best of all, using the Site Map completely free, and can be accessed through the desktop and via a mobile phone or tablet. The map is used as the Google Maps standard, and the search option will help you find the address, investor or project easier. You can access site maps here.