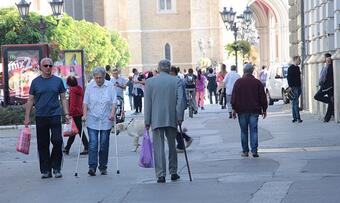 He stated that last year the death rate in Serbia increased by three percent and the birth rate decreased by more than two percent. "If we do not stop the trends that have been satirizing us for decades, if nothing really changes in terms of mortality and birth rates "We will continue to lose 40,000 inhabitants a year, if 40,000 to 50,000 people continue to leave Serbia every year, we will have only about 4.5 million inhabitants in 2050, and now there are just under seven million of us, for the first time in 65 years," he said. is the Minister for the portal 24sedam.rs.
He also warned that in 2020, 10,000 fewer marriages were concluded than in 2019.
"Those are terrible numbers and it is the direct impact of the crown, the pandemic. I hope that only marriages have been postponed, that these young people are waiting for the end of the pandemic because we Serbs love weddings, celebrations," said Dmitrović.