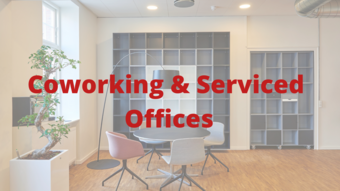 People who are looking for temporary office and office space in the capital, or do not have money for long-term rent, have the opportunity to rent offices for an hour, a day or a whole month. These are special places in a city where users can work independently, hold meetings or trainings.
In areas that exist in several locations in the city, instead for paying for what you drink or eat, users pay for time they spend in these dedicated office/workplaces. Thus, for using one of the "offices per day" it is necessary to allocate about 1.000 dinars.
The price includes renting a workstation (work desk and chair), a fast internet, a room for making calls and using Skype, as well as refreshments such as tea, coffee or juice. These sites were created to enable every user to work in modern conditions, so in addition to the classical office and office space, tenants also use kitchen, rest room, playgrounds and even bathrooms with a shower. Some of these innovative outlets offer the possibility of paying per hour, so every hour spent in one of the coworking space in Belgrade costs about 300 dinars. However, those who like working in this environment often choose to come back and stay for longer periods, that's why there are renting benefits for a week or a whole month.
The room with the admirable living room, which fosters the comfortable way of work, is most attractive to young business people. As one agency tells us, the average age of the users is 30. Many come to work individually in the space common to all clients, but separate offices are also available upon request.
- We also issue our premises for meetings, as well as for joint workshops. In these situations we rent separate offices that are part of our workspaces.
RENTING A WORKSTATION
Certain rental offices offer their customers the option of choosing their table for about 12,000 dinars per month, in a position that suits them most in the room.
Some of the providers of this type of office and office space are clients of kancelarijainfo.rs portal for office search and you can find them on the home page under "Coworking and Serviced Offices''