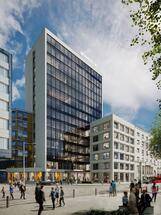 Located at one of the busiest traffic junctions in Belgrade, the former Beobanka building on Zeleni venac will be transformed into "Brank's Business Center" in a year and a half after the permission to start the works has been issued.
The EUR 20 million investment is led by a Novi Sad company Astoria Properties, which two years ago bought a 14-story building of 10,500 square meters on the corner of Carica Milica and Brankova streets from Stattwerk, of which 8,000 square meters will be rented out when the building is remodeled.
The conceptual project of "Branko's Business Center" is signed by the Belgrade studio Folić architects with respect to the work of Milica Šterić, who received for this work in 1961 the Seventh of July Annual Award for Architecture.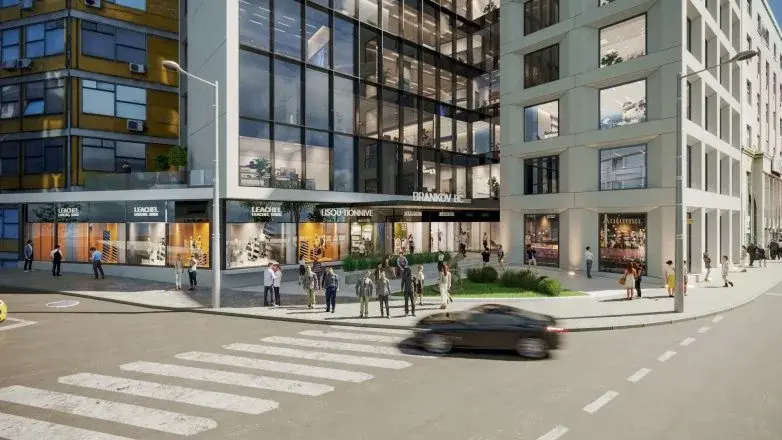 In accordance with the principles of green construction
Adhering to the concept of sustainable development, as announced, the new modern office building in the city center will be in accordance with the principles of green construction, with a focus on optimizing energy consumption, which will reduce tenants' costs to a minimum.
Tenants will be able to choose office space from 250 to 650 square meters, and the advantage of the building is its flexibility and the ability for users to arrange their part of the space in accordance with their own needs and requirements.
"The emphasis is on natural light, and especially on the green roof garden with a beautiful panoramic view of the capital" - stated in a joint statement of SF1 Group and MPC Properties, which manages "Brank's Business Center".
Source: Gradnja.rs