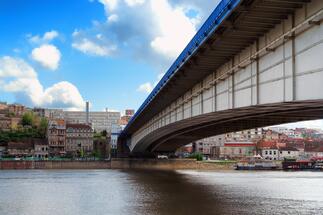 The electrical substation will be located in the Autokomanda neighbourhood of Belgrade and state-owned EPS has invested 650 million dinars in its construction so far, the managing director of EPS, Milorad Grcic said in a statement last week.
The substation will feature two transformers of 40 MW each. EPS expects to complete the construction of the facility in August and to launch it in September, Grcic said.
The project also includes the construction of an 800 sq m office building where a power distribution dispatch centre will operate.
The Belgrade Waterfront project in Serbia's capital should see the development of around 177 ha of land on the right bank of the river Sava into a mixed-use residential, office and retail scheme, offering 5,700 housing units, 2,200 hotel rooms and capacity to accommodate 12,700 office population. Its developer is United Arab Emirates (UAE)-based Eagle Hills.
Source: SEE News