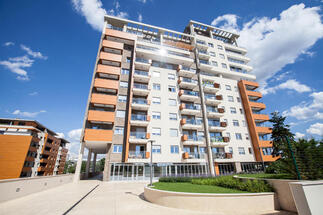 The demand for apartments in Belgrade is growing day by day, even in the middle of summer, when it is the holiday and travel season, and people usually leave plans related to moving in the fall.
In the last two to three years, that seasonality and the period of annual vacations have not been reflected so much on the real estate market, say real estate experts.
Now, the average price of a square meter in Belgrade, in a new building, is 1,981 euros. When it comes to rising prices, they are currently at their peak in Belgrade and stagnation is expected. Experts expect Novi Sad to grow a little more, while in Nis and Kragujevac, an upward price increase is expected in the coming period.
New construction is flourishing in the largest cities, primarily in Kragujevac, and especially in the last year, Pancevo has become in demand, and new construction is being sold there while it is still under construction.
People now go to slightly further locations or land on ground floor or top floor apartments. As for apartments under construction, there is a huge demand, and the cheapest, but also the most expensive real estate is being sold quickly. Experts explain that if you are buying an apartment under construction, you should book a property as early as possible, because you may have some savings, maybe up to 10 percent.
Source: Kurir.rs/Telegraf