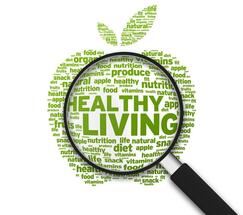 Jelo iz kantine ne zvuči super nezdravo, iako sadrži dobrih 600 kcal i puno zasićenih masti. Za žene 2000 kcal je preporučeni iznos dnevnih kalorija, a za muškarce je preporučeno 2500 kcal. Ovo jelo očito ne jedete kako bi poboljšali svoje zdravlje tijekom dana. Postoje različiti načini da zamijenite masnu hranu iz kantine. Stoga, vam želimo dati 5 savjeta kako poboljšati svoje prehrambene navike na radnom poslu.
1. Imajte dobar i zdrav doručak.
To će vam pomoći da se smanji želja za grickalicama. Na taj način automat više nije neprijatelj tvojih kila u kancelariji.
2. Pokušajte smanjiti kocke šećera.
Pijete li kavu ili čaj s više od 3 kocke šećera? Pokušajte smanjiti kocke! Vjerojatno nećete primijetiti izravno, ali šećer je krivac za karijes. Vidjeti svog stomatologa dva puta godišnje je više nego dovoljno, zar ne?
3. Donesite hranu od kuće.
To zvuči kao kliše, iako je samostalno pripremljena hrana većinu vremena jeftinija i tada znate što se događa u vašem želucu. Hrana iz kantine je većinu vremena pržena ili pečena da bi se zadržao '' hidratizirani" i atraktivan izgled hrane.
4. Izbacite kekse, čokoladu i čips.
Oni su teško za izbjeći, izgledaju malo i nevino, ali ta čudovišta sadrže hrpe šećera i soli. Umjesto 'junk zalogaja' možete dati priliku i povrću. Cherry rajčice, paprike, jabuke i bobice su dobra 'junk' zamjena za grickalicama. Međutim, pokušajte izbjeći sušeno voće. Ono sadrži više šećera i manje vitamina od svježeg voća.
5. Zamjenite sodu i voćne sokove vodom.
Soda i voćni sokovi sadrže puno šećera i umjetnih sastojaka da bi proizvod bio atraktivniji. Voda, za razliku od bezalkoholnih pića, pomaže vam da hidratizirate kožu i detoksirate svoje organe na prirodan način. PS: za žene, to pomaže vašoj koži kako bi se spriječio suvišan gubitak tekućine.
Bez obzira na to, da li slijedite jedan od ovih savjeta ili sve od njih, ono što je važno je da pokušate promijeniti svoje prehrambene navike. To može biti teško u početku, ali nemojte se iznenaditi ako tijekom vremena, ljudi počnu jesti poput vas. Biti zdrav postaje zarazano, jer drugi vide vašu predanost i povećanu energiju!
http://www.brokersavant.com/blog