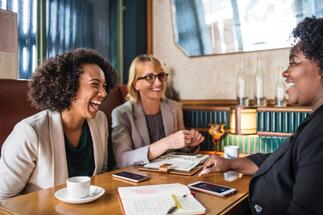 Coworking, coliving spaces and hobbies of Serbia in December 2018 joined the Coworking Association of Serbia. This association has established 20 spaces in order to improve the work and promotion of these areas, as well as to contribute to the development of entrepreneurship and employment of young people through various activities - conferences, research, education and promotional campaigns.
In Belgrade they work mostly on coworking space, 40% of them, and the rest in Vojvodina and central Serbia. More than 900 co-workers work in this area. Coworkers in Serbia are mostly young, 50% of them are from 15 to 30, and the other half are between 30 and 45 years old. About 40% of hobby users in Serbia work in the IT industry and others in the areas of creative industries such as marketing, design, photography, architecture. Every month in this region around Serbia 300 events are organized, the average monthly membership fee is 96 EUR , and the annual revenue of coworking space in 2018 was over 3m EUR.
Members of the Association are BRC Runners Hub (Belgrade), Deli (Nis), ICT Hub (Belgrade), In Center (Belgrade), InfostudHub (Subotica), KG Coworking & Hub (Kragujevac), Heroja Club (Novi Pazar), Cultural Center LAB (Novi Sad), Marsh Open Space (Belgrade), Mokrin House (Mokrin), Nova Iskra (Belgrade), Office Me (Belgrade), PaperGirl Gallery Hub (Belgrade), Pomak (Zajecar), Rural Hub (Belgrade), Source Hub (Mali Idjos), StartIT Centar (Belgrade, Novi Sad, Indjija, Valjevo, Sabac, Vrsac, Zrenjanin and Subotica) ...
For the first time in Serbia will organize a conference for the coworking & collecting community called Coworking & Coliving Conference South East Europe 2019, more information at https://cccsee.com/about/.
Kancelarijainfo.rs and Online Real Assets will provide their support in organizing this event through a media partnership. STAY TUNED! :)