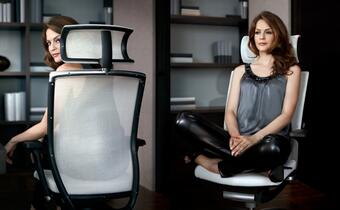 Back and shoulder pain is caused by uneven loading of the back muscles and resulting in fatigue. In severe cases, it develops severe pain, local pressure, hardening, and decreased muscle strength. If you think about how many hours you spend sitting each day (despite the break you are taking), the results are worrying - 80 percent of your workday.
We ask the Anaks company: How we could prevent these potential problems? Their answer is - the Ergonomic Chair that preserves health. "Healthy" seating is possible because of the wide selection of different models of chairs available in our market. If we add top quality materials, perfect workmanship and contemporary design, there are numerous possibilities. They believe that each of us should have not only comfortable but healthy sitting. The ergonomic chairs are designed to allow you to maintain an optimal body position through their many functions. That means that you will have greater relaxation at work and reduce the load on the arms, shoulders, and neck.
Two lines of ergonomic office chairs stand out from their offer: the AluMedic and the ErgoMedic. These chairs have a specially patented Dondola® system that allows you to move seats and backrests in all directions according to your body movement. In this way, the back muscles are active even during sitting, thus preventing the onset of health problems caused by prolonged sitting and reducing back pain.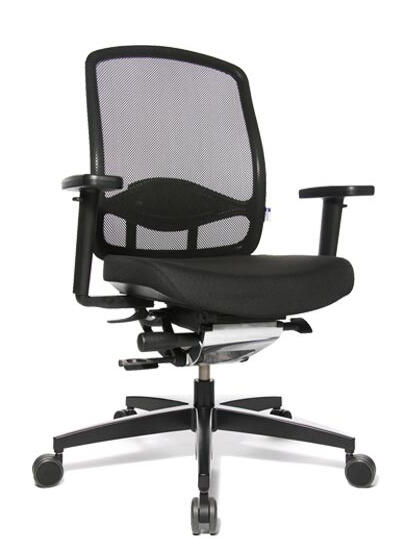 More comfortable seating will give you the following functionalities:
- Support for height-adjustable lumbar spine
- Ergonomically shaped seat with Dondola® built-in system that moves in line with your body movements
- Adjusting seat depth
- Adjustable 3D armrests
- The synchronous mechanism for adjusting the tilt of the backrest and seat with the possibility of locking in several positions
- Seat height adjustment

The Anaks furniture advises us what to pay attention when we are choosing an office chair:
- Before buying, be sure to try a chair (not reliable ordering via catalog)
- Pay attention to everything that matters to you: comfort, design, quality
- Select a chair according to your height, weight, hip-width, and leg length
- Depending on the job you are doing, pay attention to the accessories: silicone wheels, headrest, etc.
http://www.anaks-namestaj.com/