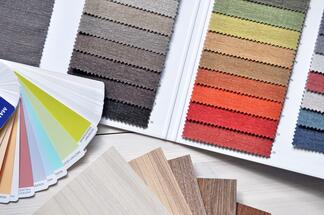 Pilastro studio will present an engaging and successful practice of interior design and furniture design team in Serbia, headquartered in Belgrade, headed by the design duo Natalija Jovanovic and Predrag Maksic.
The exhibition "Inner architecture of other places" emphasizes a sophisticated approach in designing contemporary architectural concepts, highlighting the quality of the relationship between users and space through different formats - graphic attachments and video presentations.
The author's approach, presented by the exhibition, is based on a well-founded concept, understanding spatial relations - respecting the plan and the size of the space, the design of furniture, light and color, the sustainability and energy efficiency of the material, in order to promote interactive communication between man and the immediate environment.
An adequate selection of materials, their finishing incorporated with technical and technological solutions, additionally contribute to the quality of the interior architecture.
The functioning of architects of internal architecture is tied to the general public most often for housing-related solutions, while the scope of their work in reality is far wider.
At present, the time people spend in areas that are designated as "first places", ie houses and apartments, are reduced, and are given to "long and third" places, that is, workshops and spaces where leisure time is spent.
A line that, in the design sense, separates these spaces becomes more thinner and more flexible, and the business premises gain a more humane character, and socializing and gathering move from houses to catering facilities.
Using the method of simplicity and functionality in design processes, the team creates new models of space use that adequately monitor spatial, social and lifestyle changes.
The aim of the exhibition is to draw public attention to the importance of aesthetizing other and third places, and through the reflection of working, health, educational and catering spaces realized in the past five years of this authorial team.
With professional engagements in transdisciplinary projects, this author team provides new approaches to space solutions: from the initial idea, through the development of project documentation to the realization of interior designs of modern expression and design.
A special place is taken by the authors' activities in the process of understanding the architecture of the interior space of the future as a sort of reflection on the context in various aspects and analyzes of current topics and experiences in architecture.
The offered responses are marked by a research approach and offer contemporary solutions, in accordance with the chosen spatial context in which they arise.
The exhibition will feature works by M & B Trans Administration Building (2018), Skinmedic Clinic (2019), Skinmedic Clinic (2016), F Food & Vine, Geteburg (2018), Quart Coctail Bar (2019 ), "Baloro pastry shop" (2017) and "Apartments Velika Skadarlija" (2019).