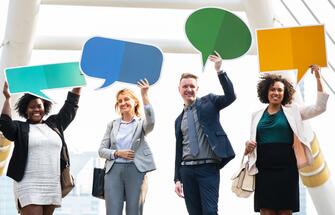 The foundation stone was laid down by Serbian Minister of Education, Science and Technological Development Mladen Sarcevic, the rector of the University of Nis, Dr Dragan Antic, the mayor of Nis, Darko Bulatovic, and the director of the European Investment Bank (EIB) for the Balkans, Dubravka Negre. Along with the funds for the construction, provided by the EIB, the state of Serbia will invest another EUR 1 million for modern equipment for innovative research, Minister Sarcevic announced.

– After Belgrade, which already has a STP, and Novi Sad, where the construction will be completed by the end of the year, Nis will be the third city in our country to get a STP. The investments of our state in the construction of these centers have already reached EUR 100 million – Sarcevic said.

Antic said that "the initiative for the construction of the STP started a decade ago, but is only being realized now" and emphasized that it would create "good conditions for the further development of technological sciences, that is ICT and knowledge transfer, as the most valuable product" in Nis.

"The new park will benefit Nis, the entire region of southeast Serbia and the Republic of Serbia", Mayor Bulatovic said and thanked President Aleksandar Vucic and Prime Minister Ana Brnabic for the support.

The STP Nis will have around fifteen thousand m2 of usable space, it was said at the ceremony. Negre pointed out that the EIB invested considerable funds in science and advanced technologies, as well as the development of this part of the continent. She added that it contributed to keeping the most talented and hard working in the country.