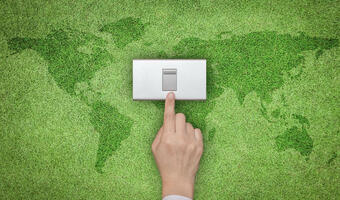 Currently, GTC purchases 40 GWh of energy annually from renewable sources and renewable solutions thanks to an agreement with MVM Next Energiakereskedelmi Zrt. The company also contributes to environmentally friendly power generation by installing its solar panels on the roofs of office buildings to generate up to 10 per cent of a property's required electricity.
With increased investments in energy efficiency this year, GTC anticipates portfolio-level energy savings of 20 per cent. As the Duna Tower office building has already achieved such a reduction in energy consumption in 2019, it is a realistic target for all properties to reduce energy consumption by one-fifth by 2025.
This will primarily be achieved by upgrading cooling and heating systems, modernizing lifts, installing heat pumps, and implementing intelligent lighting and building control systems. This not only reduces operating expenses for tenants but also compensates for the marginally higher purchase price of the anticipated green energy consumption.
Source: Property-Forum