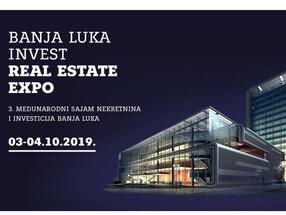 This year's fair will bring together investors, consultants, representatives of municipalities and cities, as well as educational institutions, intermediaries, contractors, end users, creditors, insurance companies, architectural bureaus and investment funds.
- More than 150 exhibitors have participated in the BLIRE fairs so far, and this year we expect an even larger response, as the fair program has been upgraded, and innovations have been introduced that will attract more exhibitors with an international background. OMNIA marketing tried to keep this year's fair at an enviable level compared to the previous ones, we have improved the visual identity of the event and introduced opportunities through which the fair's business clients will be able to make potential meetings and collaborations. Also, all visitors to the fair will have free admission during both days of the event - said Vanja Prosen, marketing manager of OMNIA marketing.
PST was the organizer of previous BLIRE fairs, as of this year the fair is being organized with OMNIA marketing, a young team of people who breathed freshness and new ideas into this year's fair.
- The partners of this year's fair are the Government of the RS, the RS Fund for Environmental Protection and Energy Efficiency, the RS Chamber of Commerce, the Real Estate Cluster of Serbia and REXPO Zagreb. The fair will also include 10 panel discussions with current topics and speakers of international credibility. Some of the topics that will be discussed are: public-private partnership, housing in the Western Balkans, property valuation, real estate brokerage law, tourism investments and energy efficiency of buildings. In addition, BLIRE 2019 offers the opportunity to sign up for B2B meetings - said Predrag Tesic, a representative of PST.
BLIRE 2019 will bring together all the key acts in the real estate and investment market and aim to launch new investment cycles in the domestic market.
(source: eKapija)