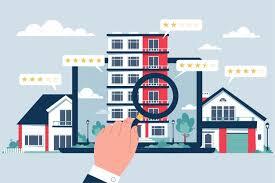 In the last year, the price per square meter has increased by an average of 20 percent. Growth was undoubtedly sponsored by demand. In the third quarter of this year alone, 43,535 contracts were submitted to the Republic Geodetic Authority, which is 652 more than in the same period last year. In Novi Sad, the turnover increased by 25 percent, and in Belgrade by 15 percent.
According to RGZ data, the average price per square meter of old construction was 997 euros, while new construction cost 1,337 euros during the first six months of this year. In the first half of last year, about 950 euros should have been set aside for a square meter of old apartments, and 1,320 euros per square meter for new ones.
- The price per square meter has increased on average everywhere in Serbia and for the last year it has increased by at least 20 percent. Search of the category Sales of apartments on our site only in October recorded a significant growth trend, more than 70 percent. It is logical that prices do not fall as long as the demand is higher than the supply, and the supply is reduced, especially second-hand apartments - says the product manager of the site Nekretnine.rs.
The reason for the lower offer, he claims, is a significant number of apartments in old buildings that have not yet completed the process of registration in the cadastre.
- This, of course, makes it difficult for the owners of these apartments, as well as real estate agencies, because they cannot increase the offer of used apartments for traffic. Interested buyers of apartments, due to the small supply of old buildings, are redirected in such a situation to the purchase of new apartments, so new construction has a constant demand and apartments are sold during the construction process - explains Pesic.
All that, as he adds, results in still stable prices per square meter, so a drop in prices is still not expected.
The Belgrade real estate agency, Zidart, also agrees that prices will not fall in the capital soon, also due to too few apartments on the market.
- There are still many more buyers than sellers on the Belgrade market, so prices will probably continue to rise. In order for them to start falling, they would have to either stop this much immigration or build many more apartments, primarily some middle class. On that occasion, Belgrade lacks serious investments - says the owner of that agency, Dušan Mirkulovski.
As he adds, we are witnessing the construction of new settlements, where prices are more expensive for the middle class of society.
Source: Alo.rs