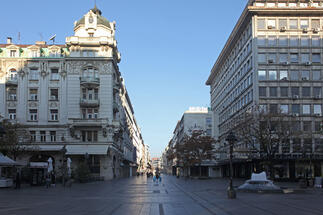 he bankrupt Montenegro Airlines Podgorica company has announced an advertisement for the sale of business space in the center of Belgrade.
The subject space is located in Knez Mihailova Street No. 23, in the building, on the first floor, with an area of 45.34 m2.
The starting price is 150,000 EUR, and the sale will be done through public bidding.
All legal and natural persons who submit a bid in a sealed envelope to the address of the Commercial Court of Montenegro by January 3 have the right to participate.
source: blic.rs