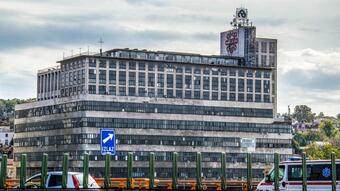 The company BIGZ Publishing will propose to the shareholders the sale of the share that the joint stock company has in the office building at 17 Vojvode Mišića Boulevard in Belgrade, the Expedition building at the same location, as well as the right to use several cadastral parcels.
The shareholders will also be proposed to determine the value of the shares of BIGZ publishing, it is stated in the invitation for the extraordinary session of the assemblies. The potential buyer, MPP BIGZ, was founded in April this year, and the only member of that limited liability company is the Cypriot MPP Bigz from Nicosia.
According to Nova ekonomija, according to the available data from the domestic database of real owners, the equal owners of that foreign company are Etgar Antoniadis, a citizen of Greece, and Joanna Sotiri, a citizen of Cyprus.
This monthly draws attention to the fact that the contact information and the address where the company is registered indicate that the potential new owner of real estate near the Belgrade Fair is the company Marera Properties, which bought the Belgrade building for 16.5 million euros in September through its daughter company.
Milena Srećkov, representative or director of fifteen companies associated with the company Marera properties in Serbia, also represents the company MPP BIGZ.
Source: rs.n1info