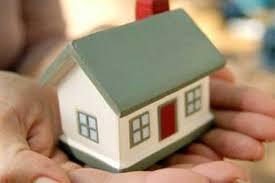 Cottages have become very popular since the beginning of the pandemic, but in our real estate market, something else is attracting a lot of attention, and it is becoming more and more popular. Renting villas and houses for a longer period, in places that are not very far from the city, but enough to keep families away from the noise and city "noise" is something that is becoming commonplace in our country. And not for rest, but work.
Thus, the most interesting are Fruška Gora, Grocka, Ripanj, Avala, Nova Pazova, but let's say Divčibare and Kosmaj, as well as many smaller places that are connected by highway with Belgrade, Novi Sad and other city centers. During the summer, many have already moved to Zlatibor for a while, but also to spas in Serbia, so many of them have extended their stay in these places.
This is confirmed to us by the owner of the house on Zlatibor, who has already rented out his real estate for a period of six months, with the possibility of extending it as well.
- This is not for vacation and our guests are not interested in that at the moment, but it is becoming ultra popular. Simply, families with very young children, in which both spouses work remotely, equate this type of housing with vacation, because they can work unhindered, while for children they have a yard to play, and they can later rest in "their" nature - he says he.
He adds that he also knows many neighbors-colleagues who have rented apartments not only to families, but also to individuals who are, say, developers, and who have decided to work from the mountains for a while.
Many who live in apartments in the city have decided to move away from the cities, especially since many companies now work remotely and they can equally remain employed in their company and live in the countryside. They need to have good internet access and, say, proximity to a store or a busy road, and we also provide them with bedding and dishes, so they don't have to carry a lot of things with them. The most important thing for them is that they are removed from the city, that they have their own freedom and nature - explains the owner of this property.
For example, houses on Zlatibor can be rented for the price of 600 euros per month, while the prices go to many higher levels, up to 5,000 euros per month, for those who, for example, have a swimming pool and similar facilities, and are located 20 kilometers from the center of Belgrade. On the other hand, there are much cheaper houses, up to 200, 300 euros per month.
Real estate expert Milić Đoković claims that this is nothing unusual because everyone is trying to be in the safest place possible in order to preserve their health, but also their peace.
- These are specific cases because they require special conditions and depend a lot on the equipment of the facility itself. For example, it is necessary for those houses to have very good internet and to be well covered with the network, but also for the roads to be good and for everything to be connected in terms of infrastructure. There are several programming companies that go to work in such houses outside the city for practically 15 days each - says Djokovic.
The advantage is that they are twenty minutes away from the city center, and they have peace, nature and most groceries are cheaper.
A similar phenomenon exists in the vicinity of Novi Sad, according to Sanja Rafajlović, from a real estate agency, but he adds that a distinction should be made between the cottages that were discussed at the beginning of the pandemic, when everyone "rushed" to the weekend settlements and houses .
- We have had cases where, for example, people from the IT sector rent cottages for a few months and generally people who work remotely. Back then, they were weekend houses for a period of nice and warm weather, because they are not conditional for living all year round. The weather is getting colder and many of them do not have heating, so now it is not the same as in the first pandemic wave. Now, for example, we often look for weekend houses for some smaller celebrations, bachelorette parties or a smaller team building - Rafajlović explains.
Source: Serbia today