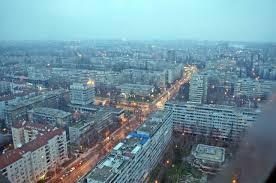 To have an outlet of an office in the city center used to be a matter of prestige and luxury. Today, space at those locations finds renters more difficultly. When they do find them, already low square meter price is additionally deceased.
Mirjana Popovic from the Real estate agency says owners sometimes want impossible and that empty space waits for renters for a long time. She adds, however, that there are the ones who know how to estimate the moment as well as purchasing power a company budget can take.
There are no often changes in space renters in Novi Beograd. Only 5 % of office space is empty at the moment. For A class there, it is necessary to set aside EUR 14 to 17 per square meter while the same quality and content in the center is paid EUR 10 to 13 EUR. Worse, B class, across the bridge costs EUR 8 – 12 per square meter and 6-10 in the center.
- Since the center is crowded with construction clients and investors are much more interested in Novi Beograd as location. Infrastructure of Novi Beograd allows construction of larger facilities, boulevards are more spacious - Marko Janković, real estate consultant from Colliers says.
Companies and large shopping malls are also moving out of the city since today's buyer wants a parking, lunch and shopping at one place. Thus, for instance, shopping mall Zemun park on se 16.000 m2, which is opening soon does not have a problem with vacant space.
- So far, we have rented 97% space in the first stage. It is definitely simpler in construction sense, rent is cheaper and a bit different than in classical shopping malls. It is more adaptable to current economic moment- Misa Markovic from shopping mall in Zemun thinks.
When it comes to office and warehouse space, the tendency also is to go out of expensive and big facilities and go on the outskirts, in houses and outlets, near highway.
Source; Ekapija.com