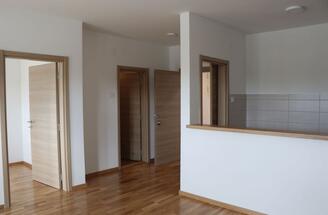 In recent years, there have been exclusively trends of increasing real estate prices.
According to experts, due to the war in Ukraine, the costs will only continue to grow.
Until when, no one still knows that, but citizens should not expect any better situation on the market by the end of the year, writes the portal Nova.rs.
The general rise in prices since the beginning of the year has also affected the rise in real estate prices, which have continued to burden the budget of Serbian citizens, and according to real estate experts, apartment prices should not be expected to fall by the end of the year.
Such trends were forecast well before the crisis in Ukraine, but the war only further contributed to rising costs. Additional pressure on consumers' pockets will only be felt if oil, gas and production inputs become more expensive.
Milos Mitic, the operational director of the City Expert agency, said that real estate prices would continue to rise in the coming period, but that it was very difficult to say when prices would stabilize.
"Construction input prices rose even before the war in Ukraine, but the current situation could lead to even greater growth due to disruptions in the supply chain. This domino effect and destabilization of economic activities will depend on the speed of crisis resolution and return to normal flows. and energy derivatives, "Mitic said.
Mitic pointed out that a much more serious problem is the energy dependence of Serbia and a good part of Europe on Russian oil and natural gas.
source: nova.rs