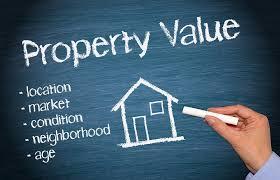 In a statement to Tanjug, he said that prices are not falling anywhere at the moment, and that, according to the data of the Republic Geodetic Institute, the biggest growth is in the territories of Belgrade and Novi Sad.
"There is no drop in prices this year, we will see next year," said Đorđević.
Although in some parts of Belgrade such as the center, Senjak, Dedinje and Belgrade on the water, the prices per square meter reach 4,000 and 5,000 euros, Đorđević says that when you take the average of Serbia, the price increase is not drastic compared to other countries.
Đorđević assessed that if macroeconomic indicators are taken into account, there is no reason for real estate prices to fall.
He states that there is fear and uncertainty due to the war in Ukraine, and that it is not known what will happen in Europe in two or three months.
"The war can escalate, and that will have major economic consequences for our and the European economy. If the conflict remains at this level, there is no reason for a crisis in the real estate market," he said.
He reminded that in the last 100 years in Serbia, real estate is mostly bought as an investment, due to distrust in other forms of investment.
"The largest part of the nation's capital is in real estate. In 80 percent of cases when they sell real estate, they buy another. Once invested in real estate, money remains in real estate. The turnover thus multiplies by an average of three to five real estate turnovers. This generates the highest demand on our market," he said. is he.
Đorđević expects that in the conditions of the global and war crisis, people will invest additional funds from their accounts in real estate in order to make it safer for them.
"The decline in demand due to the increase in interest rates will be replaced by cash purchases by people who will invest from their accounts, even by money from people from abroad, who send money here to secure it by buying real estate," he believes.
Đorđević says that he is already afraid of the sudden jump in real estate rent that occurred in March and April with the arrival of people from Ukraine and Russia, and that it will return to the level before the start of the Ukrainian crisis.
Speaking about investing in real estate in Greece, he said that the prices depend on the location, and that sometimes they are cheaper than in Belgrade and Novi Sad, and sometimes not.
He emphasized that the real estate market there has stabilized and has been recovering since 2017.
He pointed out that when buying real estate abroad, you should contact reputable local agencies or our agencies that are part of international associations and associations and cooperate with foreign ones.
Đorđević said that Serbian citizens also buy real estate in the UAE, USA and European countries, but that this is not a significant outflow of funds from the Serbian market.
He stated that foreigners also buy real estate here, but that there are not enough of them because Serbia does not offer a regulated status for foreign investors in addition to investments when it comes to residence.
He specified that despite the investment, foreigners in Serbia do not get the right to permanent residence, unlike the situation in some other countries.
He said that Serbia needs to solve this problem if it wants greater foreign investments in real estate in Serbia.
Source: B92