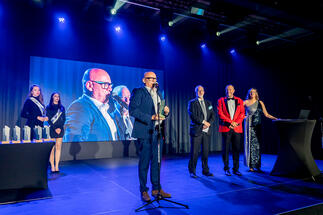 Learn more about the awards, meet other nominees & enjoy some tasty snacks and drinks.
Festivities start after the last panel of the 2023 REBEC conference. The CEO Awards Gala will be held on Thursday, September 28th @ the Crown Plaza hotel.
You can nominate your company, department and CEO @ CEO Awards or directly @ nominations page where you can submit for CEO, company of the year, etc.
Feel free to review and get your various nominations in.
For tickets and more information [email protected].