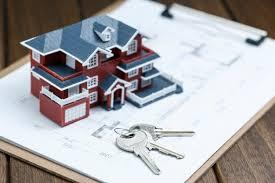 According to the instructions on the entry of property owners from Serbia, from November 1, up to 400 people will be allowed to enter Greece every month, persons with permanent residence in Serbia, according to the Greek Embassy in Serbia.
The condition for that is to submit a request for the issuance of a special permit for entering Greece.
The application is submitted electronically, via e-mail of the consular department of the Greek Embassy in Belgrade and should contain a proof of permanent residence in Serbia (Serbian citizens submit a photocopy of passport), a photocopy of form E9 (separately for each owner) and travel insurance covered by coronavirus.
The embassy stated that only the owner of the property is allowed to enter Greece, and not the members of his family.
Entry into the country is possible by plane, through the International Airport in Athens "Elefterios Venizelos", or by road through the border crossing "Promahonas".
Owners are required to present a certificate issued by the Consular Section of the Greek Embassy in Belgrade, together with a photocopy of form E9, a validly completed PLF form and QR code, a certificate in English that they are negative for laboratory control of the virus. 19, which was done no more than 72 hours before entering Greece.
Source: Serbia today