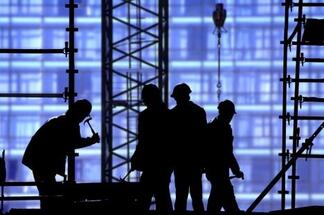 Iako se u medijima najviše govori da će stupanjem na snagu ovog zakona biti skraćen rok za dobijanje građevinske dozvole - sa sadašnjih 240 dana na 28 dana, Goran Rodić iz Građevinsko-industrijske komore Srbije u razgovoru za "eKapiju" navodi da ovaj zakon donosi druge novine.
- Glavni problem za dobijanje građevinskih dozvola do sada je bila administracija i korupcija u lokalnim samoupravama i javnim preduzećima. Tako da su skraćene procedure dobre, ali su ključni faktor u njihovom sprovođenju jesu obučeni ljudi koji će adekvatno primeniti propise. Ono što je Ministarstvo građevine pokazalo ovim zakonom, jeste spremnost i hrabrost da se uhvati u koštac sa ovim problemima – kaže Rodić dodajući da je neophodno da u opštinama i javnim preduzećima budu stručni ljudi, a ne kadrovi postavljeni po partijskoj liniji.
Pitali smo i da li će povećanju nivoa stručnosti u lokalnim samoupravama, doprineti i nova funkcija koja je previđena zakonom - glavni urbanista?
Naime, glavni urbanista će koordinirati izradu planskih dokumenata i vršiti koordinaciju rada organa nadležnog za poslove urbanizma i javnih preduzeća, kao i drugih institucija uključenih u postupke izrade i donošenja planskih dokumenata. On je predsednik komisije za planove, a imenuje ga skupština opštine, odnosno grada, na period od četiri godine.
- Uloga glavnog urbaniste je jako bitna u svakoj lokalnoj samoupravi, ali su bitne i čitave administrativne strukture koje bi trebalo da sprovodi njegove odluke. Takođe, u istoj meri je bitna i uloga drugih - vrlo su važne arhitekte, kao i pravnici-imovinici, ali i stručnjaci iz ostalih oblasti – smatra Rodić.
Sve na jednom šalteru
Prema rečima sagovornika našeg portala, glavna novina je to što će se postupak pribavljanja dokumentacije sprovoditi u objedinjenoj proceduri i na jednom mestu - od pribavljanja dokumenata za pravo na izgradnju, do pribavljanja akata za korišćenje objekta. 
- Investitor više neće morati da ide od šaltera do šaltera i da gubi vreme. Novim zakonom je previđeno da sve te procedure budu objedinjene na jednom šalteru, a to znači da će sve potrebne saglasnosti prikupljati lokalne samouprave – objašnjava Rodić.
Registar objedinjenih procedura
Novi zakon propisuje i postojanje registra objedinjenih procedura, koji podrazumeva da nadležni organ objedinjenu proceduru sprovodi tako što vodi elektronsku, javno dostupnu bazu podataka o toku svakog pojedinačnog predmeta, od podnošenja zahteva za izdavanje lokacijskih uslova, do izdavanja upotrebne dozvole. Rodić je saglasan da je elektronska evidencija neophodna i da treba što pre krenuti sa njenim uvođenjem.
- Sigurno da naš sistem nije trenutno spreman za to, ali od nečega mora da se počne. Očekujem da se već sledeće godine krene sa ispunjavanjem tehničkih uslova za uspostavljenje registra objedinjenih procedura, dakle sa instaliranjem softvera i drugim tehničkim detaljima - navodi Rodić.
Sagovornik "eKapije" takođe veruje da je realno očekivati da se ispuni plan koji predviđa da izdavanje elektronskih građevinskih dozvola počne već u drugoj polovini sledeće godine.
Naplata dažbina po dobijanju dozvole
Među glavnim novinama u novom Zakonu o planiranju i izgradnji, Goran Rodić ističe to što investitori više neće plaćati građevinske dozvole unapred, kao što je do sada bila praksa.
- Do sada su investitori plaćali sve nadoknade unapred, pa je taj novac "čekao" čak tri i više godina dok se ne sprovedu sve procedure i izda upotrebna dozvola. Novi zakon predviđa da sve dažbine treba da budu isplaćene prilikom dobijanja konačne, upotrebne dozvole.
Konverzija zemljišta
Zakon ne reguliše pitanje konverzije prava korišćenja u pravo svojine na građevinskom zemljištu, a naš sagovornik smatra da to pitanje treba da bude uređeno drugim zakonima.
- To pitanje može da bude pokrenuto tek kada se reši pitanje vlasništva nad zemljištem. Dakle, restitucija treba da bude završena, da bi se pokrenulo pitanje konverzije. Ovaj problem treba rešiti zakonima o restitiuciji i konverziji - kaže Goran Rodić.
Izvor: ekapija.com