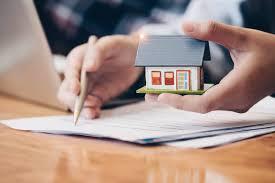 In these three months, compared to the same period last year, the number of purchased cottages has doubled, according to data from the Republic Geodetic Authority.
"The number of weekend houses sold on the territory of the Republic of Serbia in the third quarter of 2020, compared to the same period last year, was doubled - from 225 to 454 turnover," the latest RGZ report points out, Nova.rs writes.
It is common for cottage traffic to be lower in the first quarter and to increase gradually towards the end of the year. However, this increase in turnover is more pronounced in 2020 than was the case in 2019.
"It is interesting that the jump in the increase in weekend traffic was recorded during the second quarter of 2020, and this trend continued in the third quarter as well. Although it is expected that the number of sold cottages will be higher in tourist places - spas and mountains, an increase in the number of sold cottages near the place of residence has been noticed ", they point out in RGZ.
The biggest jump in the number of sold cottages compared to the third quarter of last year was recorded in Novi Sad - from eight to 35 cottages, or 4.5 times.
We spent more than one billion euros in three months buying apartments, houses, garages, business premises, but also land.
Half of this amount refers to apartments, and most of the owners changed in Belgrade for 339 million euros.
We still buy real estate most often - in cash.
In total, we paid as much as 87 percent of the purchased real estate in cash, and only 13 percent from loans.
"Observed by types of real estate, land was paid the most in cash - in 99 percent of cases. In the period from the first quarter of last year, to the third quarter of this year, payments from credit funds are slightly increasing in the purchase and sale of special parts of facilities, "the RGA indicates.
Source: seebiz.eu