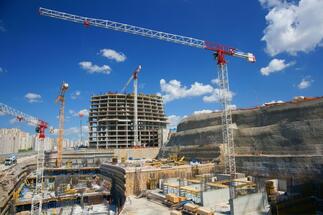 As stated, the value of performed works on buildings decreased by 17.7% and on other buildings by 11% in constant prices.
Observed by region, the value of the works performed in this quarter, compared to the same period of the previous year, increased, in constant prices, only in the region of Šumadija and Western Serbia by 6.4%, while it decreased in other regions.
In Vojvodina, the value of completed works decreased by 8.7%, in Belgrade by 25%, and in the region of Southern and Eastern Serbia by slightly more than 34%.
Of the total value of construction works, 94.7% was carried out in Serbia, while the remaining 5.3% were carried out on construction sites abroad.
The value of works carried out by contractors from Serbia in the third quarter of this year, for works carried out in the country and abroad, increased by 4.8% compared to the same quarter of 2021, in current prices, while in constant prices, it decreased by 11.7 %.
Source: realestate-magazine.rs