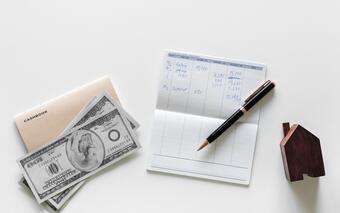 Top Current Issues to Watch
1. Interest rates and the economy: As interest rates rise, commercial and residential real estate markets are seeing several changes, such as decreasing demand for commercial property and higher home mortgage rates. Rate increases are making homes less affordable and are also limiting the value appreciation for commercial real estate. "Lack of wage growth for all but the wealthiest population segment is dampening housing demand, and limiting consumer spending that the economy needs for growth," the report notes.
2. Politics and political uncertainty: Tax reform and policies aimed at balancing trade with other countries will have an impact on jobs, incomes, and both commercial and residential property, according to the report. "Congressional action to relax certain bank lending and asset management regulations was also among developing trends that may improve access to capital," the report notes.
3. Housing affordability: The lack of affordable homes across income brackets, excluding the most wealthy, is being fueled by low wages, rising mortgage rates, and the underproduction of housing for nearly two decades, according to the report.
4. Generational change/demographics: Four distinct generations are exerting influence on commercial and residential real estate, such as in office design, student and elder housing, amenities, and location preferences.
5. E-commerce and logistics: Volatility in the retail sector, such as from the increase of e-commerce, is leading to a growth in warehouses.
Top Longer-Term Issues
1. Infrastructure: Roads, bridges, airports, water and sewer lines, electricity, and public transit are rapidly deteriorating, the report notes. An estimated $4.5 trillion is needed to improve critical infrastructure by 2025, according to the American Society of Civil Engineers. "The lack of serious effort by the U.S. to address its condition and much-needed revitalization leads the list of broader and emerging issues affecting real estate," the report notes.
2. Disruptive technology: The report highlights advances in robotic manufacturing and warehousing; driverless cars and trucks; the extensive availability and utilization of personal and transactional data (aimed at enhancing business decisions); "smart" building technology that enables efficiency; global connectivity; automated business processes; and information protection through cybersecurity. "Nearly every aspect of real estate is undergoing dramatic change as these types of technology are adopted," the report notes.
3. Natural disasters and climate change: The ongoing threat of natural disasters and climate change can result in high-priced property and environmental damage. This includes everything from severe storms, wildfires, and floods to earthquakes, volcanic activity, and rising sea levels.
4. Immigration: "If reduced by law, will have a negative impact on new housing starts and home purchases as well as worsen the current skilled labor shortage in the U.S.," the report cautions.
5. Energy and water: Natural resources that are vital to property and quality of life are being threatened by environmental damage (manmade and from changing climates) as well as "entangling state and local regulations that are complicating development and lack the standardization that national regulations would provide."
CRE additionally notes several other issues making its "watch list," including rising construction costs; urbanization/suburbanization (with suburbs adapting citylike development and amenities); tax cuts (which may positively impact commercial properties; legislation is still developing); and societal leadership (social activism among younger Americans that is fueling business and social reform at many levels).