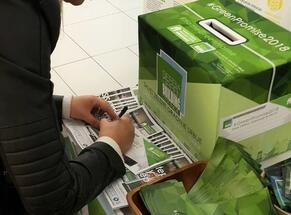 Šira javnost, posetioci TC Ušće, imali su prilike u subotu 29. septembra da se upoznaju sa koracima koje mogu preduzeti kako bi njihov dom bio zeleniji. Događaj je bio u organizaciji Saveta zelene gradnje Srbije sa ciljem podizanju svesti naših građana o neophodnosti zelene gradnje kao nerazdvojnog dela održivog razvoja. Koliko je to bitno vidi se iz podrške Ministarstva rudarstva i energetike RS i Ministarstva zaštite životne sredine RS Građani su imali priliku da se putem flajera, grafičkog prikaza zelenog doma na baneru i putem video priloga primera dobre prakse, kao i održivih proizvoda članova Saveta, informišu o tome šta sve može jedan dom učiniti zelenim.
Da saznaju više o tome zašto je to za njih same važno, ali i zašto je to korak koji je podjednako važan i za društvo, pomogli su im prisutni članovi Saveta, kao i volonteri. Takođe, imali su priliku da čuju koje su to prednosti zelenog doma, počev od zdravstvenog, ekološkog i nama svima uvek bitnog ekonomskog.
Stručnom osvrtu na zelenu gradnju vizuelno je doprinela izložba studentskih radova, člana Saveta Arhitektonskog fakulteta Univerziteta u Beogradu - SPECIJALISTIČKE STUDIJE / Energetska efikasnost i zelena arhitektura.
Ministar Goran Trivan je i lično dao podršku svojim prisustvom. On je rekao da vidi Savet zelene gradnje Srbije i građevinski sektor, jednim od bitnijih elemenata u promenama koje bi omogućile pozicioniranje Srbije kao lidera politike životne sredine u regionu. Naglasio je da koliko je pomenuto važno, važnije od toga je da te promene sprovedemo zbog nas samih.
"Ovakve organizacije, kao i mediji koji su uključeni u jačanje svesti javnosti o pitanjima zaštite životne sredine, vode društvo napred, i Ministarstvo će i u narednoj godini, i sa duplo više sredstava, podržavati ovakve ideje i aktivnosti", istakao je ministar za zaštitu životne sredine Trivan.
Ministarstvo rudarstva i energetike smatra da Savet svojom aktivnošću upoznaje javnost sa prednostima zelene gradnje, odnosno sa koristima primene energetski efikasnih tehnologija i korišćenja obnovljivih izvora energije u stambenom i uopšte građevinskom sektoru, što je doprinos dostizanju ciljeva politike efikasnog korišćenja energije koju Ministarstvo sprovodi.
Uspešnost događaja, kome je cilj bio da ukaže na to da svako može učiniti mali pomak kako bi njegov dom bio zeleniji, vidi se i u spremnosti posetilaca da budu akteri zelene gradnje. One koji su tokom događaja dali svoja ZELENA OBEĆANJA: "koje zelene korake su spremni da preuzmu u narednoj godini", članovi Saveta će nakon sakupljenih "lajkova" (do 8. oktobra) na Facebook stranici Saveta zelene gradnje podržati sa 4 svoja zelena proizvoda.
MPC Properties i kompaniji Confluence koja upravlja TC Ušćem (zgradom sa Leed sertifikatom zelene gradnje) je podržala ovaj događaj ustupanjem svog prostora i opreme.
(izvor: ekapija)