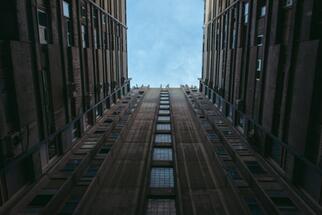 Demand for apartments and houses continues to grow, and with it prices.
But what else affects prices, and how long will they rise? Will construction materials become more expensive? The guests of TV Prva were Oliver Glisic, a lawyer, and Goran Rodic from the Construction Directorate of Serbia.
"Apartments are a market category, so land is also a market category at the moment. The price also depends on the offer and location. If there is a small offer, prices are higher, as is normal when it comes to a market economy. Housing construction has not only flourished in our country, already in the whole world, and in America in particular ", states Goran Rodić.
As he points out, when the real estate market starts, then the whole economy starts, because apartments are not only masons, carpenters and reinforcement workers, but 50 industrial branches.
"This investment boom in our country, which is reflected not only in apartments, but also in infrastructure, significantly raises people's living standards and gross national income, and every dinar invested returns three times," Rodic points out.
"Location, location, location - that is one of the basic conditions for the price of an apartment. Quality must be done according to standards."
Lawyer Oliver Glisic points out that construction land is a limited resource.
"Exhaustion of this resource leads to an increase in prices, which automatically affects the final price of products, ie apartments. The main thing for foreign investors is legal security on the one hand and the availability of quality registers that will confirm and protocol such security through the legal system on the other." , states Glišić.
Source: b92