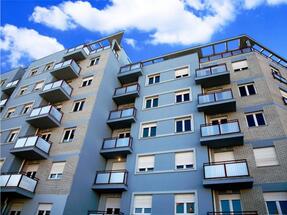 The focus of foreigners is Dedinje and Senjak, luxury villas with several parking spaces, landscaped yard and a swimming pool is desirable.
Due to the Russian-Ukrainian crisis, more and more companies from those countries are moving their business to Serbia. This is a chance that, due to political neutrality and strategic position, our country will attract those companies, as well as their daughter companies that operated in Western Europe, say real estate agents.
How many people from Russia and Ukraine are interested will be known when the Republic Geodetic Authority publishes an official report on foreigners who bought business premises, houses and apartments.
No one knows for sure how long the Russian-Ukrainian conflict will last and how it will affect migration to our country in the long run. Real estate agencies have already prepared offers of business premises and apartments in Russian and Ukrainian.
The fact is that Belgrade appears as an interesting destination for the citizens of Russia and Ukraine and from the West who come and make a practical regional hub in Belgrade. When we talk about the lease of office space, then A quality buildings are most often referred to as long-term leases due to the relationship with the bank. Investors do not rent space for less than five years. - said Srdjan Vujicic, consultant of MD Konza Properties, according to RTS.
However, the owners of expensive business premises are not ready to rent them out for a few months, because it does not pay off for them. That is why Russians and Ukrainians more often decide to rent apartments and houses.
- We notice that these are mostly people who are employed in IT companies. So that the space they rent would be used for work space and they would reduce the rental costs. The location they are mostly looking for is New Belgrade because they can position themselves near business buildings, they also like the city center - said Nevena Milić, from the Real Estate Agency "Kadena".
The focus of foreigners is Dedinje and Senjak, luxury villas with several parking spaces, landscaped yard and a swimming pool is desirable. Buyers are willing to pay up to two million euros for these houses. They are rented and bought not only by Russian and Ukrainian, but also German companies, also interested in doing business in Serbia.
- The procedure for founding a company in Serbia begins and is initiated by submitting an application to the Business Registers Agency. Also, foreign legal entities can establish branches in Serbia that also do not have the status of a legal entity but have the status of a resident. Foreign legal entities and natural persons who perform activities can freely acquire real estate in Serbia to conduct their business, and natural persons who want to buy apartments in residential buildings can acquire ownership of these real estates under conditions of reciprocity - said lawyer Radojka Lazarevic.
Serbs, who had offices in Russia, are also well-paid clients. Especially construction and consulting companies. More and more of them now want to move their business to their home country and do not ask about the price of real estate.
source: republika.rs