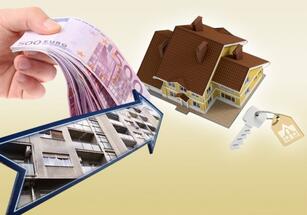 The Belgrade neighborhood of Mirijevo is becoming more and more attractive for many who are looking for a roof over their head, whether they are thinking about buying or renting a space. Demand, of course, also raises prices, and they could even increase in the near future. The President of Serbia confirmed yesterday that a kind of real estate boom is being prepared during the presentation of where the Belgrade metro will pass. Namely, he stated that the locations that follow the subway route will record a jump in real estate prices.
- The investment will be reflected in real estate prices, which means that they will grow. What is 1,100 euros goes to 1,600 in Karaburma. Savski trg and Belgrade on the water - that is the hub - Aleksandar Vučić pointed out.
And the first line of the subway, it is known, will end in Mirijevo, which raises the question of what awaits all those who are thinking about, say, buying an apartment in that part of the city, which is already considered one for which there is great interest. The jump in real estate prices on the subway route is a world trend, said Milić Đoković, a real estate consultant.
- Prices in Mirijevo have increased by 10-20 percent since last year, to 1,300-1,500 euros per square meter. People in our country are distrustful of the plans, but prices will go up even more as soon as they start digging tunnels, when people are convinced that the subway will really pass there - says Milić Đoković, adding that there is great demand and that prices are not rising yet. affects the subway construction plan.
The prices of apartments in Mirijevo range from 1,200 euros per square meter in Mali Mokri Lug to 1,550 in the central parts of the municipality, according to the interlocutor, while the prices of renting apartments are mostly similar to other parts of the city, so a one-bedroom apartment 250-350, and a three-room apartment for 350-400 euros.
Such a trend in demand in that part of the city is also influenced by the fact that, according to the interlocutor, Mirijevo is one of the "most promising parts of the city" because it is "a city unto itself", ie it has all the contents that a potential future tenant could wish for.
According to him, the rise in real estate prices is largely the result of "capital flight", ie people are turning to traditional safe investments such as real estate in uncertain times of crisis and pandemic. In addition, according to the current market situation, these are also investments that bring enormous profits.
- Whoever bought an apartment for 800-900 euros per square meter three years ago, can now sell it for 1,500, which is a big profit, without any risk, because our market is not mortgaged like in the USA, so it can't burst so abruptly - the interlocutor concludes
Source: Srbijadanas