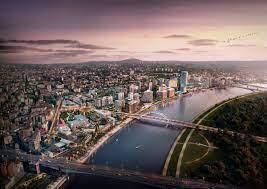 Minister of Trade, Tourism and Telecommunications Tatjana Matić opened the first investment conference in the Pavilion of the Republic of Serbia at this year's World Exhibition "Expo 2020 Dubai", entitled "Invest in Serbia: Real Estate", organized within the Third Thematic Week "Urban and rural development ".
"Serbia has recognized the Expo as a platform for strengthening existing and building new friendships and cooperation, and I am very happy that the activities we are conducting, our presentations and meetings of our business delegation, have attracted the attention of the whole world," Matic said.
She added that there is great interest in what Serbia has to offer in the field of investments in the real estate sector, and that this first investment conference will certainly result in many new investments and cooperation, the Ministry of Trade announced.
"The appearance of the Republic of Serbia at the World Exhibition in Dubai shows that our country is a real investment destination, where investors' investments and their business are welcome and safe, and our goal in the future is to increase economic cooperation and investment flow between Serbia and the UAE, but also between Serbia and the entire MEASA region, "Matic said.
It is added that the Minister had talks on digitalization of business and education, development of digital infrastructure in rural areas and rural tourism during the pandemic in Serbia.
"Digitalization is one of the priorities of the Ministry and the Government of Serbia, and that is why we are continuing the process of system digitalization, which, in addition to building a network in villages, also means continuing the digitalization of education," Matic said.
She made optimistic forecasts when it comes to the development of rural tourism. She pointed out that this type of tourism encouraged the start of entrepreneurship and self-employment in rural areas.
Source: biznis.telegraf.rs