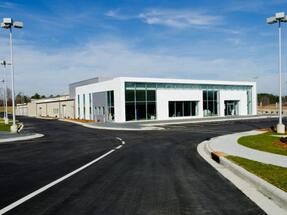 The construction of ZF's factory is going according to plan and is expected to be completed in the summer. The city has provided another few hectares in this location and is now offering them to local companies. They say that the demand is great.

– Our local enterprises are interested and we have set aside 9 hectares within the zone for those needs. Six parcels will be offered on January 23. According to our findings, there are more than ten interested enterprises – says Maja Vitman, the city manager.

The North Business Zone is planned to expand in 2019.

– This will be the North Business Zone 2, for which we have set aside 27.3 hectares, and as for the infrastructure itself, it will be made available for use this year – Maja Vitman explains.

The great demand, those in charge believe, is also due to the changes of some decisions made by the city which have improved the business environment.
(source: eKapija, fotografija: Konstantin L/shutterstock.com)