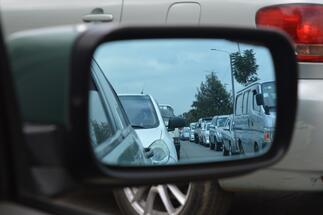 And just when you somehow, after a 45-minute drive to your workplace, you want to jump into the nearby bakery for breakfast. For this adventure you need at least another 10 - 15 minutes if you are looking for parking. If you find it, you need at least as much time to get from the bakery to work. So, there's no way you can do anything by foot except if it is withing walking distance from your workplace.
You finished the day, and its time to go back home. Again, the same target, the other distance. Once you do the math, you realize that you spend about an hour and a half only in commuting, not counting going for a lunch or a meeting.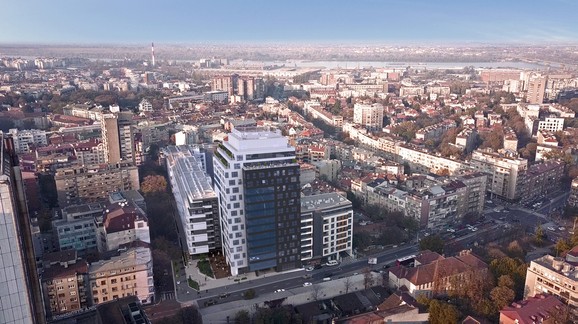 Business Garden is located in the very city center, and on top of that has secured parking for its tenants.
On the other hand, the center of Belgrade associates with tourist attractions, rather than a well-known business zone. It contains all the most important cultural monuments and landmarks, important institutions, embassies, diplomatic residencies, courts, roads, restaurants and cafes for business lunch or break from work, but also shops, banks, pharmacies, kindergartens...
But, regardless of this, city center being the center of business world seems unachievable due to the lack of adequate quality and modern business space, poor infrastructure and lack of parking in the center. That's why it happens that even companies that by tradition of business traditionally gravitate towards the city core, are in some way forced to focus business on other parts of the city.
Business Garden is a great place to grow business in the city center
And now we will break the vicious circle. We have great news for companies looking for office space! The trend of modern business returns to the very heart of the city, with an address in the center of all events. Imagine now that you have the privilege of working in the very center of the city, in the first high-tech office building A class with 220 underground parking spaces. Everything is at your fingertips, no matter what you do, and after a busy day, you can let yourself enjoy the magic of Belgrade, take a walk in Tasmajdan, have a coffee in nearby Shansi, have a meal in some wonderful ambience or relax on the pool and at the sports center. In the immediate vicinity there is a kindergarten with the possibility of taking children's services and working time adjusted personal appointment of employees in companies that will locate their business in the center of the city.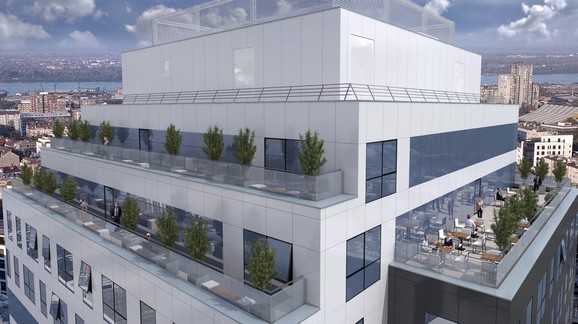 Business Garden has a spectacular view of the city
The location is an extremely important factor in deciding where a company will set up its business. Despite the development of modern technologies and viral communications, as well as the fact that you can communicate with customers, business partners and members of your team in real time, no matter where you are, the business address is still very important important. Not only because it affects the image of a company, but also because it has a direct impact on the success, prosperity and business results, as well as the motivation and satisfaction of employees.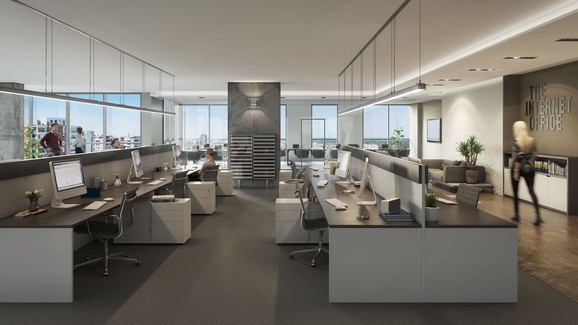 Business Garden offices are more than just offices
The very idea that no matter what you need to do outside of the office, you do not have to think where to park, is a good reason to be really relieved every morning when you go to work, because while you are working the whole city is around you.
This is another example of the successful projects of Israeli companies AFI Europe and Shikun & Binui Group, and the exclusive agent for issuing this latest office building in downtown Belgrade is the real estate consultancy in Serbia CBS International, part of Cushman & Wakefield Group .